CTEK Car Battery Comfort Indicator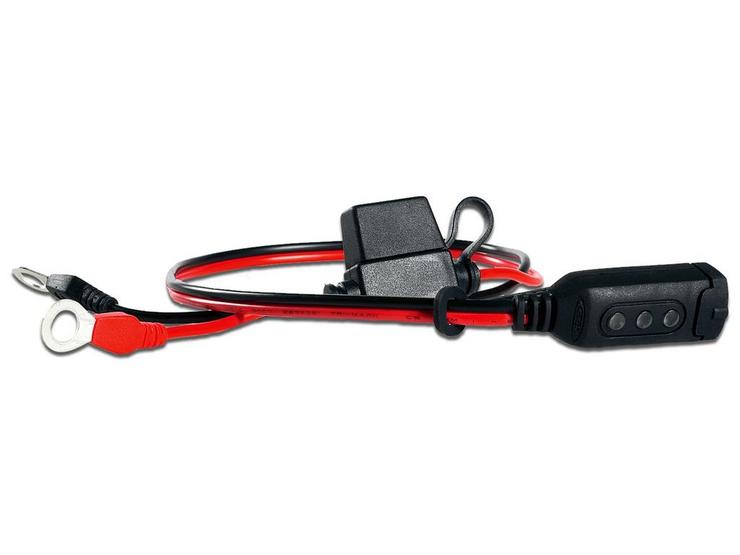 10 people are viewing now
5 purchases during last 48 hours
CTEK Car Battery Comfort Indicator
CTEK Car Battery Comfort Indicator
The CTEK M8 Car Battery Comfort Indicator is compatible with all CTEK chargers up to 10A and is a quick, easy and safe way to check your batteries condition.
It is easy to fit to the battery terminals using 'eyelets' and features a flashing 'traffic lights' system to show the battery's state of charge: Green - ok, Amber - charge recommended, and Red - charge now. The dustproof and splashproof cap opens to reveal charge connections for the CTEK charger. It is designed for permanent installation with a direct connection to the battery. It is ideal for use with CTEK chargers, and enables you to charge batteries that are in hard to reach places or where using clamps is inconvenient or impossible. Simply plug-in your CTEK charger and charge the battery when required.
The Eyelet M8 is practical for all automotive battery applications. The simplest approach to keep track of your battery's charge is to use an INDICATOR. An exact voltage reading for your battery is presented two hours after you've driven your vehicle.
Features & Benefits:
Contains: Connector & instructions
Compatible with all CTEK chargers up to 10A
Low back current drain (<1Ah/month)
550mm cable length
Compatibility:
Compatible with all CTEK chargers up to 10A such as XC 0.8, XS 0.8, MXS 3.8, MXS 5.0, MXS 5.0 Polar, MXS 5.0 Test & Charge, CT5 Time to Go, CT5 Start-Stop, CT5 Powersport, MXS 7.0 & MXS 10 chargers.
Warranty / Guarantee Information: