Slick 50 High Performance Synthetic Engine Treatment 750ml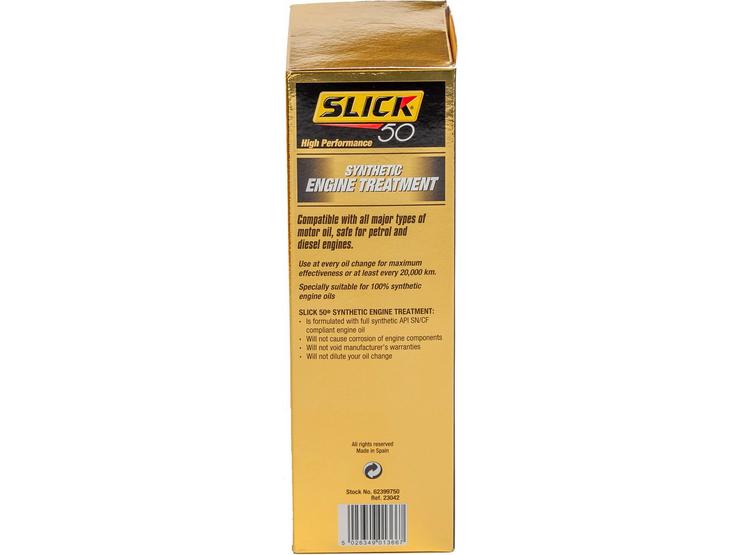 10 people are viewing now
5 purchases during last 48 hours
Slick 50 High Performance Synthetic Engine Treatment 750ml
Slick 50 High Performance Synthetic Engine Treatment 750ml
The Slick 50 High Performance Synthetic Engine Treatment results in smoother lower friction and lower wear on surfaces. It is suitable for use with engines that use synthetic oil. It is specially formulated to deliver optimum performance when used with semi-synthetic or 100% synthetic oils in high performance engines.
Features & Benefits:
Anti-wear agent forms a self-generating protective surface between metal engine parts
Dispersant helps keep engine clean by preventing the build-up of sludge
Directions for use:
Pour directly into the engine. Do not overfill. Refill with motor oil, replacing 500 ml of oil with 500 ml of the SLICK 50 Engine Treatment. Check the oil level. Use at every oil change for maximum effectiveness or at least every 12,500 miles / 20,000 km.