Winter Tyres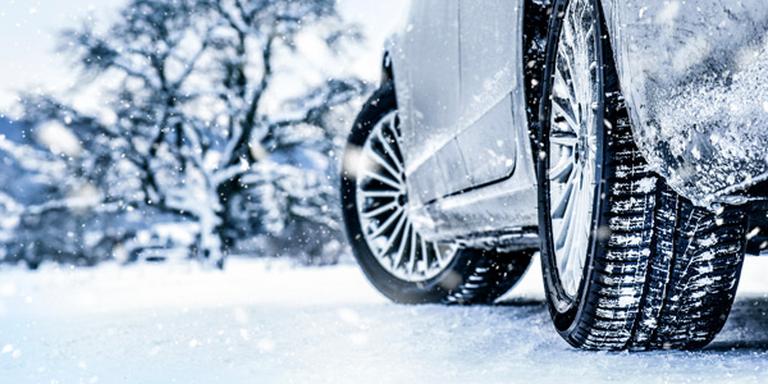 If you are thinking about getting winter tyres, you may have a lot of questions: why are they better than normal tyres? Would it be cheaper to just put them on two of your wheels rather than four? When should I put them on?
We thought we'd put together this guide to explain winter tyres.
Why buy winter tyres?
Winter tyres, also known as a cold weather tyres, feature a snowflake symbol on the side and are made from a much softer rubber. The softness means they remain more supple than a harder summer tyre in the cold - giving you more grip in wintery conditions. They also have a different tread pattern with fine grooves in each thread block so your car handles better on snow.
When should I fit them?
When temperatures drop below about 7°c, it is definitely worth considering fitting winter tyres to keep you and your passengers safe. Average temperatures tend to drop to around this level at the start of November, but you may wish to fit your winter tyres earlier than that if there is a spell of bad weather.
Can I fit two rather than four?
If you are thinking of saving money by fitting just two winter tyres rather than four - don't. With only two winter tyres, you'll experience an imbalance in grip levels between your front and rear wheels, which could cause you to lose control of your car.
If you run your car on only two winter tyres at the front, the rear-end of your car will have less grip in wet or icy conditions. As a result there is more chance your car will have a rear wheel skid and the lack of rear-end grip increases the risk of rear-wheel drive cars spinning their wheels under hard acceleration.
If you only run winter tyres on your rear wheels in wintery conditions, your front wheels will have less grip than your rear making a front-end skid known as 'understeering' more likely. This could cause your car to skid off the road which would be a frightening experience and even harder to deal with for those who are inexperienced, so the safest thing to do is to fit four winter tyres to your car.
What are the downsides?
Firstly, you will have to buy four new winter tyres which is an additional cost. Secondly, you will need a place to store your summer tyres until the time comes to fit them again. Some people choose to fit their winter tyres on a spare set of wheels so they can simply take the wheels on and off when the seasons change. However, this means buying four extra wheels as well as winter tyres.
An alternative to this is to fit all season tyres which are a compromise between summer and winter tyres. They offer more grip than summer tyres in the winter (though not as much as winter tyres), and more grip than winter tyres in the summer. This means you don't need to switch tyres when the weather changes.
Which tyre should I buy?
Click here to choose the right winter tyre for you.
Any other tips?
Before you set off for a journey in cold weather conditions, check the current road conditions and read our Winter Safety Driving post. This way you'll be able to avoid getting yourself into dangerous situations.
Halfords Motoring Club
At Halfords, not only are we here to help keep you moving through the winter months and beyond – we're also here to provide you with maximum value. With our Halfords Motoring Club, you can access a range of amazing benefits and discounts that will help to keep you moving, keep you safe and keep you saving.
Join the club for free to receive instant benefits worth £35. Or upgrade to our premium membership for just £49 (or £4.99 per month) to unlock 5% off member pricing on all motoring products and services online and across our stores, garages and Halfords Mobile Experts, as well as benefits worth £100.
With MOT deals, free car health checks, welcome vouchers and always-on discounts to enjoy, this is too good an opportunity to miss!
Join the Halfords Motoring Club today at www.halfords.com/motoring-club.
Find Tyres