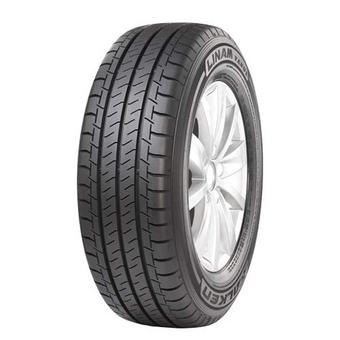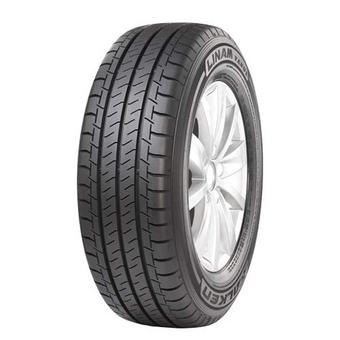 Price includes valve*, balance and environmental disposal of your old tyres - no hidden extras! *Specialist valves will incur an additional charge. Please enquire in centre.
Ideal for light trucks
Summer Tyre
Enhanced durability
summer
The Falken Linam Van01 tyres offers superb durability and safety, in addition to improved wear life and economy. A superb choice for any fleet or business looking to boost the efficiency and productivity of its light trucks.
Falken Linam Van01 extra information
Enhanced durability provided by the sidewall protection band
Even wear life via increased pattern stiffness and flatter tread profile
Longer lasting performance throughout the life of the tyres
Maximised road contact area through 4D-Nano Design technology
Other tyres in this range
Tyre Variation
Features
Availability
Price
Falken Linam Van01 (195/60 R16 99/97H) MFS 72CA
summer
In Stock
£101.99
Falken Linam Van01 (215/60 R17 109/107T) 72BA
summer
In Stock
£133.99
Falken Linam Van01 (195/65 R16 104/102T) MFS 72CA
summer
In Stock
£89.99
Falken Linam Van01 (215/65 R16 109/107T) MFS 72CA
summer
In Stock
£111.99
Falken Linam Van01 (195/70 R15 104/102S) MFS 72CA
summer
In Stock
£75.99
Falken Linam Van01 (215/70 R15 109/107S) MFS 72CA
summer
Out of Stock
£98.99
Falken Linam Van01 (195/75 R16 107/105T) MFS 72CA
summer
In Stock
£83.99
Falken Linam Van01 (215/75 R16 116/114R) MFS 72BA
summer
In Stock
£129.99
Falken Linam Van01 (205/65 R15 102/100T) MFS 72CA
summer
In Stock
£109.99
Falken Linam Van01 (175/65 R14 90/88T) MFS 72CA
summer
In Stock
£88.99
Falken Linam Van01 (225/65 R16 112/110T) MFS 72CA
summer
In Stock
£117.99
Falken Linam Van01 (205/65 R16 107/105T) MFS 72CA
summer
In Stock
£107.99
Falken Linam Van01 (175/70 R14 95/93R) 72CA
summer
In Stock
£89.99
Falken Linam Van01 (225/70 R15 112/110S) MFS 72CA
summer
In Stock
£125.99
Falken Linam Van01 (205/70 R15 106/104R) MFS 72CA
summer
In Stock
£93.99
Falken Linam Van01 (185/75 R16 104/102R) MFS 72CA
summer
In Stock
£91.99
Falken Linam Van01 (225/75 R16 118/116R) 72CA
summer
Out of Stock
£111.99
Falken Linam Van01 (205/75 R16 113/111R) MFS 72BA
summer
In Stock
£115.99
Falken Linam Van01 (185/80 R14 102/110R) MFS 72CA
summer
Out of Stock
£85.99
Falken Linam Van01 (225/75 R16 121/120R) MFS 72CA
summer
Out of Stock
£133.99
Falken Linam Van01 (215/60 R16 103/101T) MFS 72CA
summer
In Stock
£113.99
Falken Linam Van01 (235/65 R16 115/113R) MFS 72BA
summer
Out of Stock
£119.99
Falken Linam Van01 (215/65 R15 104/102T) 72CA
summer
In Stock
£111.99