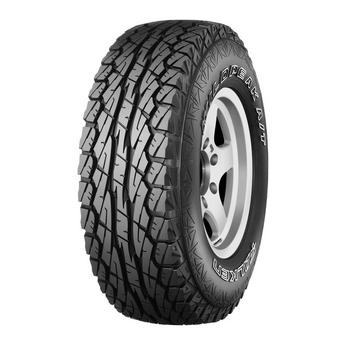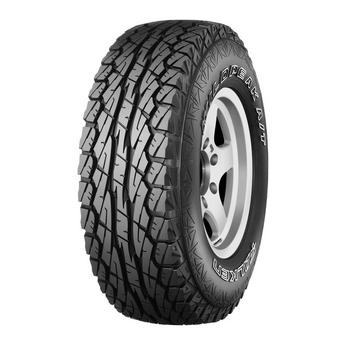 Price includes valve*, balance and environmental disposal of your old tyres - no hidden extras! *Specialist valves will incur an additional charge. Please enquire in centre.
Excellent value mid-range brand
4X4 tyre
Ideal for snow and off-road drive
summer
The Landair AT is a multi-purpose tyre for 4x4 vehicles. Has excellent handling and stability and performs well in both off-road and snowy conditions.
Other tyres in this range
Tyre Variation
Features
Availability
Price
Falken AT01 Wildpeak (205/ R16 110R C)
summer
Out of Stock
£110.99
Falken AT01 Wildpeak (265/70 R15 112T)
summer
Out of Stock
£135.99
Falken AT01 Wildpeak (265/70 R16 112T)
summer
Low Stock
£120.99
Falken AT01 Wildpeak (275/65 R17 115H)
summer
Out of Stock
£92.99
Falken AT01 Wildpeak (275/70 R16 114T)
summer
Low Stock
£159.99
Falken AT01 Wildpeak (285/60 R18 116H)
summer
Out of Stock
£166.99
Falken AT01 Wildpeak XL (205/80 R16 104T)
summer
Out of Stock
£85.99
Falken AT01 Wildpeak XL (245/65 R17 111H)
summer
Out of Stock
£124.99
Falken Wildpeak AT01 (275/65 R17 115H)
In Stock
£126.99
Falken Wildpeak AT01 (215/60 R17 96H)
In Stock
£113.99
Falken Wildpeak AT01 (245/70 R16 107T)
Out of Stock
£116.99
Falken Wildpeak AT01 (255/65 R16 109T)
Out of Stock
£113.99
Falken Wildpeak AT01 (265/65 R17 112H)
Out of Stock
£126.99