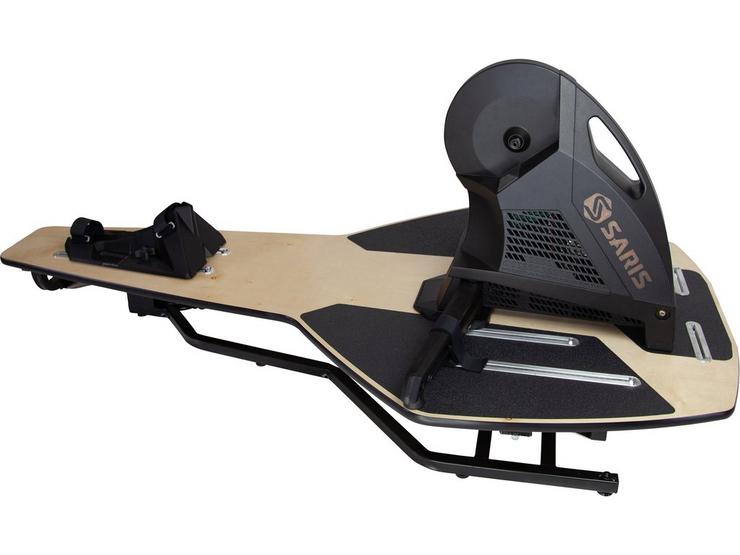 10 people are viewing now
5 purchases during last 48 hours
Smart Interactivity : Smart Interactive
Max Power (watts) : 2000
Type : Direct Drive
Saris H3 Turbo Trainer & MP1 Bundle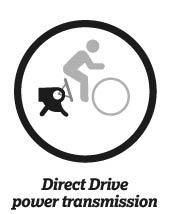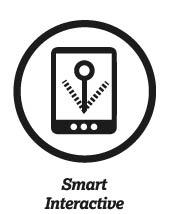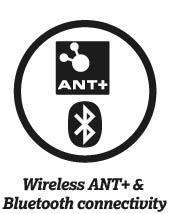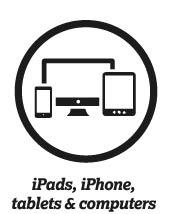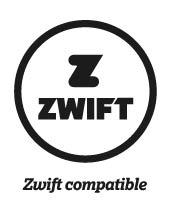 Fully smart interactive turbo trainer
Fully Compatible with apps such as Zwift, TrainerRoad, Rouvy and many more
Connect wirelessly to training apps on your smartphone, tablet or PC via Bluetooth or ANT+ for detailed performance monitoring and automatic resistance adjustment
Maximum Power approx 2000 Watts
Realistically simulates slopes up to 20%
Power measurement accuracy to within +/- 2%
Quieter Than Ever: all new drive system shaves decibels off previous generations creating only 59 decibels at 20 mph
No external sensors required: measures speed, cadence and power
Folding legs provide widest footprint of direct drive indoor bicycle trainers on the market for added stability and easy storage
Bundle includes the MP1 Infinity Motion Platform for the best training experience
Each
Saris H3 Turbo Trainer
is made from cast and machined aluminium sourced from America's heartland. Encased inside are components meticulously calibrated to measure power, speed, and cadence, as well as a precision-balanced flywheel - all built to handle 2000 watts and replicate a 20% climbing grade. Tested to withstand heavy training, the
Saris H3 Turbo Trainer
's internal cooling system will keep the electromagnetic resistance system working - and accurate - long after your legs have given out.
MP1 Nfinity Platform
Side-to-side movement isn't new, but it also doesn't capture the natural movement you experience outdoors. The
MP1
with Nfinity technology truly moves the way you do because it adds the fore/aft axis to the equation.
In order to bring stationary cycling to life, the
MP1
needed movement in multiple axes. The result is an innovative technology combining curves, axes, gravity physics, and mechanical ingenuity. The MP1 is the only way to experience this revolutionary technology.
Increased Comfort
Riding a bike indoors can be uncomfortable because your movement is typically limited by the trainer. Pressure mapping and motion capture technology shows the
MP1
significantly alleviates saddle and foot pressure compared to riding a static trainer.
Recruit More Muscles
From engaging the upper body to get through sticky spots to activating smaller, key muscles to stay balanced, the
MP1
is the only way to recruit large and small muscle groups while riding inside.