Staycation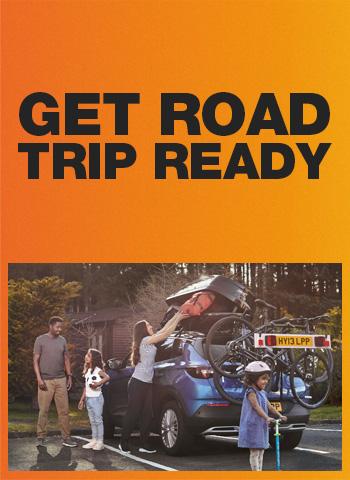 There is no better feeling than spending time with your family and friends, getting away on a staycation. Whether it be a day trip to the beach or a week in the countryside, Halfords has everything you need to make sure you are prepared for your journey. Our experts can keep you safe on the road with our 5 point car check or if you need new tyres, our Halfords Mobile Experts can come to you. For those longer trips, we can provide you with additional space with roof boxes, roof bars and bike racks, plus we have a wide range of camping gear and bikes to make the most of your staycation.
Start your journey here
Camping Staycations
Start your holiday at Halfords where you'll find everything you need for a superb staycation this year. We've got a selection of tents, sleeping bags and camping equipment that will make the great outdoors even greater. We've got all the camping essentials you will need to cook, clean, and stay warm and well on your staycation.
Foreign holidays may be out, but there's no end to the fun you can have on a UK staycation. Invest in a set of roof bars and roof box, and you'll be able to carry on camping for the whole summer. Summer is the time for outdoor adventures, so don't forget a bike rack.
Own a campervan or caravan? Check out our range of caravan and campervan accessories and essentials.
If you're travelling a long way, be sure to book a service, or free road car check before your staycation to keep you and your family safe. Enjoy your staycation with a smile by shopping at Halfords.