Auto Finesse Total Interior 500ml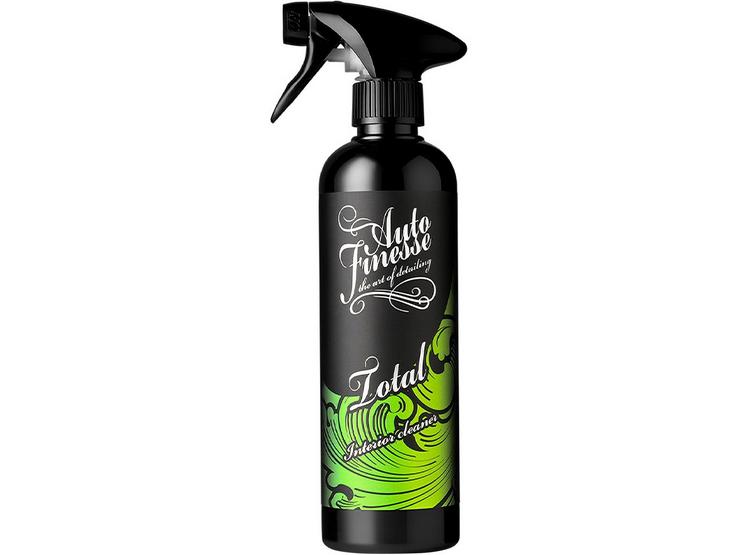 10 people are viewing now
5 purchases during last 48 hours
Auto Finesse Total Interior 500ml
Cleaning Stage : Interior
Suitable For : Upholstery
Auto Finesse Total Interior 500ml
The Auto Finesse Total Interior is a reliable, all purpose interior cleaner. It quickly and effectively removes fabric stains and reinvigorates vinyl and plastics, while leaving behind a pleasant fragrance.
From modern 'soft touch' plastics, badly stained carpets, to neglected vintage vinyl, use the formula to reinvigorate the look of all surfaces. Its gentle nature makes it well-suited for sensitive cleaning operations, and yet it is also capable of tackling a wide variety of tough organic and inorganic-based stains. Use it to eliminate stains from oil, grease, food, coffee, mildew, grass, mud, sun-tan lotion and silicone-based dressings.
Features & Benefits:
Suitable for regular use on plastic, vinyl, rubber, cloth or carpet
Low-foaming formula
Offers cleaning power that can't be found in harsh all-purpose cleaners
Easy to use
500ml, includes spray trigger
Usage Directions:
For vinyl, plastic and rubber:
For light soiling, spray directly onto a general purpose microfibre towel and wipe the surface.
Switch to a dry, general purpose microfibre towel and buff off any residue to reveal a perfectly clean finish.
If heavier soiling is present, spray directly onto the surface to be cleaned.
Allow to dwell momentarily, and agitate with a soft, short-bristle brush.
Use a general purpose microfibre towel to soak up the remaining product and grime.
Regularly re-fold and periodically change the microfiber towels during the interior cleaning process.