Your Free 5 Point Car Check
---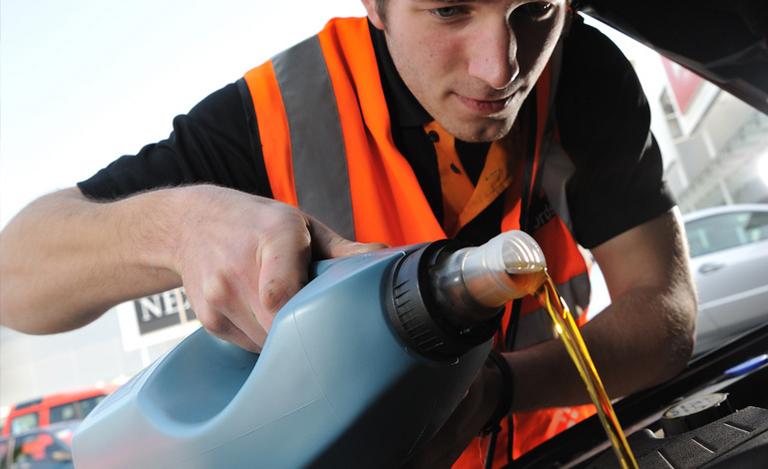 Looking after your car can be tricky, especially for those with busy schedules or if you're just not sure what to look out for. The winter is especially hard on cars, so it's even more important than normal to keep up with vehicle maintenance.
If you want peace of mind on the health of your vehicle, whatever the weather, Halfords are here to help. Our fully-trained team can give your car a free check* including an inspection of your car battery and the condition of your wiper blades to make sure it's in top condition.
What do we check?
In our free 5-point car check, our experts will review:
The health of your battery
Your headlights and brake lights
The condition of your wiper blades
The condition of your windscreen
Your MOT due date
Why do we check these five areas?
All five areas are common problems - they affect us all and are crucial to your car's performance and your safety. It's important to know that:
A battery failure is one of the main reasons why people call a breakdown service, so looking after your car battery will save you time and money.
Driving with broken or faulty lights is illegal - and dangerous!
When you're driving in bad weather, the last thing you want to worry about is poor visibility. Healthy wiper blades and a a chip-free windscreen are vital.
An MOT is an annual legal requirement and one that's easy to forget so we'll remind you.
For a more thorough check, including tyres and oil levels, you can upgrade to our 10-Point Car Health Check for just £15.
Keeping your car healthy with Halfords
We've got all the accessories, equipment and replacement parts that you'll need to look after your vehicle. You'll find the right battery, bulb or wiper blade online, but we're also on hand to give you any advice. Just pop into your local Halfords and speak to one of the team.

*Unfortunately, we can't offer this in some city centres due to parking restrictions.

Book Your Free Car Check
Back to services advice
06/23