10 people are viewing now
5 purchases during last 48 hours
Resolution : 1440p
Viewing Angle : 140°
GPS : Yes
Nextbase Stoplock Bundle
Combining the best option for instant evidence and Car Security, the Nextbase Stoplock Bundle provides excellent image quality while on the road and the reassurance your car is safe when while off the road.
Nextbase 422GW Dash Cam
1440p HD resolution at 30fps. 1080p at 60fps
Supports up to 128GB microSD cards
140° Wide Viewing Angle
2.5" HD IPS touch screen panel
Intelligent Parking Mode
10x GPS module
Emergency SOS
Alexa built-in
Bluetooth Low Energy
Free cloud storage at mynextbase.com
Compatible with Nextbase add-on cameras
Android and iOS app available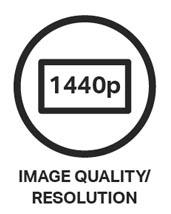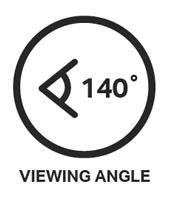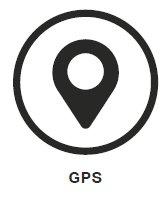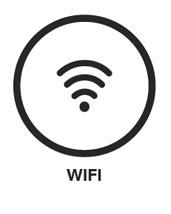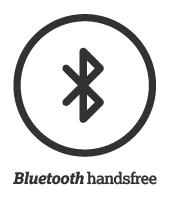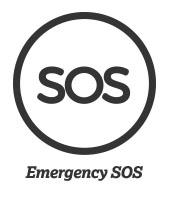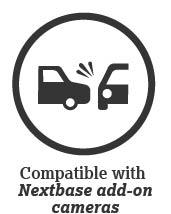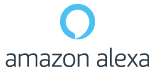 Nextbase 422GW Dash Cam Extra Info
The
Nextbase 422GW Dash Cam
records in stunning 1440p HD to provide excellent image quality with an improved F1.3 lens for instant video evidence. It is the world's first 1440p Dash Cam with Alexa built-in. You can use your Dash Cam to ask Alexa to play music, check the weather, find directions and more, all whilst keeping your hands on the wheel and eyes on the road. You can also talk directly to the Dash Cam with Alexa to protect footage, start/stop recordings, send footage to your phone and take a picture.
Another new innovative feature is Nextbase Emergency SOS, which is the world's first Dash Cam with an emergency response system. In the event of an accident, an alert can be sent to the emergency services with your location. The alert can send important medical data such as blood type and medical history to aid efficient treatment. The 422GW also includes Bluetooth 4.2 to automatically send crash footage directly to your Bluetooth enabled phone, QuickLink Wi-Fi for video transfer and a higher accuracy 10x GPS module for accurate speed and location data.
The
Nextbase 422GW
uses the exclusive new Click&Go PRO car mount for an easier connection than ever before. The newly designed mount uses a lower profile design and high strength neodymium magnets so you can easily install and remove the Dash Cam with just one hand.
It uses a vastly upgraded 2.5" HD IPS panel screen with a brand new touch screen selection for easy menu selection and playback. The Dash Cam features a new high precision G sensor, which can ensure important files are locked away and won't be overwritten when the microSD card loops over.
Customise your dash cam for all round protection with Nextbase's add-on cameras (sold separately). Simply plug in an add-on camera to record the road behind as well as the road ahead. Connect the Rear View Camera or Rear Window Camera for an extra layer of protection against tailgaters and rear impacts, or connect the Cabin View Camera for a wide angle lens to record inside the vehicle.
What's in the box
422GW Nextbase Dash Cam
Fitting tool
Adhesive mount
Suction mount
USB cable
Car power cable
Quick start guide
Stoplock Pro Elite Steering Wheel Immobiliser
A prominent industry leader for over 30 years, Stoplock is one of the UK's leading car security brands, offering a range of high quality, high performance steering wheel locks designed to offer maximum security for a wide range of vehicles.

Their top-of-the-range model, the Stoplock Pro Elite Steering Wheel Immobiliser, applies this vast amount of experience to create a steering lock that will both deter and protect every time.
Stoplock Pro Elite Steering Wheel Immobiliser Extra Info
Deeper bend and larger forks to create a deeper level of security
Fits almost every vehicle imaginable
This Sold Secure Automotive Gold anti-theft device is the visual & recommended deterrent needed to prevent the theft
of your car
Manufacturer's lifetime product guarantee
Includes a protective case and unique key code (spare key included)
More about the Stoplock Pro Elite Steering Wheel Immobiliser
A strong visual deterrent
Making your car less appealing to criminals is an easy way to protect your car from theft, and the Stoplock Pro Elite Steering Wheel Immobiliser is a formidable deterrent to even the most craft criminals. Highly visible from outside the vehicle thanks to the bright yellow finish, thieves may opt to look for an easier target when they see this heavy duty bit of car security kit. It's definitely built to last too, with a lifetime manufacturer's guarantee offered by Stoplock.
Unbeatable endurance
Even if thieves do decide to give it a go, the Stoplock Pro Elite is extremely difficult to remove or damage, even with the help of heavy duty tools. Thanks to extremely durable materials and a larger design than other Stoplock steering wheel immobilisers to wrap around the steering wheel to provide an added level of security. The wrap around design also helps to protect against both airbag theft and breaking of your car's internal steering wheel lock.
Trusted by experts
The Stoplock Pro Elite Steering Wheel Immobiliser has achieved a category 3 rating from independent car security experts Sold Secure, so you'll be buying a steering wheel lock that has been approved by the experts.
Looking for more information on anti-theft devices and deterrents? Check out our Car Security Buyer's Guide for more products and advice.
Additional car security
Although the Stoplock Pro Elite is a great deterrent on its own, combining it with other car security products from Halfords will make life very difficult for criminals. Create yet another reason for them to walk on with a Bulldog Euroclamp Security Wheel Clamp, an extremely durable piece of kit that will make your vehicle not worth the effort for thieves.
For a cheeky deterrent that will fool even the craftiest thieves, install a Smartware CCTV dummy camera. You can show criminals that they're being watched, even if there aren't any wires or expensive recording equipment attached!
Easy fitting, removal and storage
The Stoplock Elite Pro uses both keys and a unique key code to add an additional level of security and fitting and removing the steering wheel immobiliser is pretty easy for drivers. There's even a protective cover for easy storage when the Stoplock Pro Elite isn't in use.
If you need help comparing our car security products or need assistance in fitting your new steering wheel immobiliser for the first time, then don't hesitate to ask one of our car security experts for further advice. Just head to your
local Halfords store
and we'll be happy to help.
For replacement keys please contact LOCKTEC Security on 0208 5016342 to order by phone or www.locktecsecurity.co.uk/stoplock-keys
Nextbase Rear Window Add-on Camera
The
Nextbase Rear Window Add-on Camera
focuses on the road behind you to guard against tailgates and rear impacts. It connects to your rear windscreen via a wired 6.5m cable connection to your existing Series 2 Dash Cam. It uses an easy to install self-adhesive pad, which can be installed in any vehicle's rear window. The magnetic adjustable mounting fixture means that it is suitable for angled windows in cars, or vertical van windows. It uses a wide angle 140° viewing angle and will save footage onto the MicroSD Card in your front Dash Cam.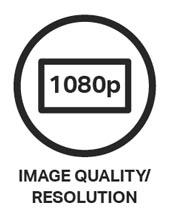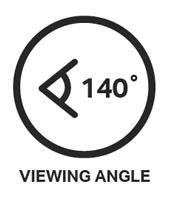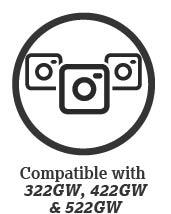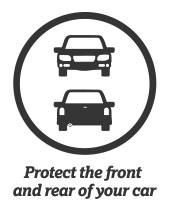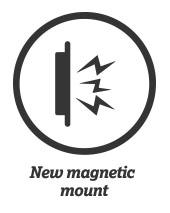 Nextbase Rear Window Add-on Camera Extra Info
140° Wide Viewing Angle
Compatible with 322GW, 422GW & 522GW
All footage is stored onto the MicroSD card used for your front facing Nextbase Dash Cam.

The
Nextbase Rear Window Add-on Camera
is compatible with the following Dash Cam models (Resolution - front camera dependent)
422GW/522GW – when connected these will record at 1080p/30fps with the Add-On Camera recording at 1080p.
322GW – when connected this will record at 1080p/30fps with the Add-On Camera recording at 720p.
What's in the box
Nextbase Rear Window Add-on Camera
Instructions
Nextbase 32GB U3 Micro SD Card
The Nextbase 32GB U3 Micro SD Card is the perfect partner for your Nextbase Series 2 Dash Cam to capture footage in full HD quality. With a read speed of 100MB/s and write speed of 60MB/s it is a U3 ultra high speed card, which is required for 4K recordings and Dash Cams with rear camera modules attached. It will record approximately 4 hours of HD footage before the Dash Cam loops over and overwrites previous recordings, or 2 hours if using a rear camera module. An SD card adapter is also included, allowing you to easily transfer footage onto your PC/Mac.
Nextbase 32GB U3 Micro SD Card Extra Info
Compatible with all Nextbase Dash Cams
Read speed of 100MB/s
Write speed of 60MB/s