Back to results
Car Cleaning Tips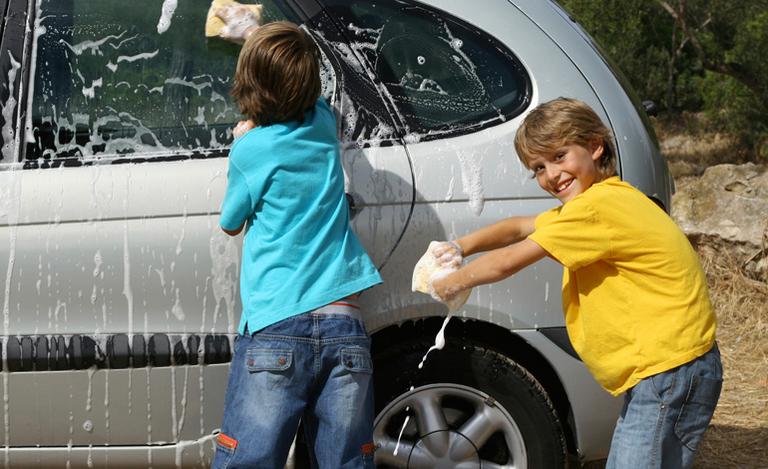 Spruce up your car with a good clean and polish!
Car Cleaning Tips
Spruce up your car with a good clean and polish! We've got some brilliant tips to make the job that bit easier.
Top Tips
When cleaning your car, always start from the top and work your way down to the bottom - otherwise dirty water will just drip down on the areas you've just cleaned
Using a regular car cleaning cloth is fine; however for the best results, invest in a good quality microfibre cloth - they're ultra-absorbent and pick up particles such as dust and grime much more effectively
After cleaning and drying your car, run your finger along the surface of the paint. If you feel a film of dust or residue under your finger, there are still contaminants bonded to the surface. A highly effective way to remove this is to use a clay bar - it's what the professionals use to achieve a showroom finish
You should regularly apply car wax to your bodywork after cleaning. This will form a layer of protection that will help to maintain the condition of the paint
Don't neglect your car interior - a quick once-over with a car hoover and some car upholstery cleaner works wonders
áLastly, pop a pack of car cleaning wipes into the glove compartment so you have them handy for spillages or last-minute cleaning jobs
Cleaning Equipment from Halfords
Halfords sells a huge selection of car Cleaning Products including car shampoo, car polish, and car detailing kits to help you keep your vehicle in mint condition.
You can buy them online through Click and Collect or get them delivered straight to your home. Easy peasy.
View all Car Cleaning Kits