Back to results
How To Clean Your Car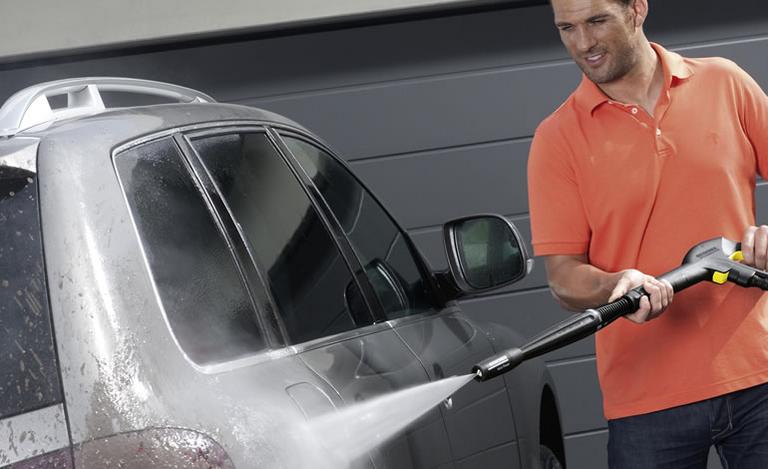 Get your car spick and span again with this how to guide.
How To Clean Your Car
As well as making it look great, cleaning your car will preserve its value. Looking after your car is well worth it - when the time comes to re-sell, you'll get a lot more! So get stuck in with these handy tips.
Items you'll need:
bucket of warm water mixed with car shampoo
sponge
chamois leather
car brush
car buffer
car wax
hosepipe/pressure washer
windscreen cleaner
wheel cleaner
dashboard and trim cleaner.
How to clean your car exterior
Firstly, rinse off your car using the hose to get rid of loose dirt or grit that could damage your paintwork.
Use the sponge and soapy water to wipe down your car from top to bottom - if you drop the sponge, don't keep using it, as it could have picked up a stone that could damage your bodywork.
Hose the car down from top to bottom.
Clean your wheels with the wheel cleaner, or alloy cleaner if you have alloys. Use the brush to get rid of built-up dirt, and finish with the cloth. Rinse down with the hose.
Use a chamois leather to dry the car off, do your best to avoid streaks.
Next, use the polish and buffer pad to shine your car, then add wax for that extra sparkle and protection.
How to clean your car interior
Get rid of any rubbish lying around and take out the car mats, giving them a clean.
Do a thorough sweep with the vacuum, making sure to get into all the cracks.
Clean the inside of your windows with windscreen cleaner, then do the seats and surrounding area with upholstery cleaner.
Wipe down the dash, steering wheel and window trims with trim cleaner (& damp cloth), then dry.
Come and visit us, where we have a huge range of cleaning products to keep your car looking spick and span!
View all Cleaning Products