How to choose the right baby carrier for you and your baby
You've got a few different choices when it comes to carrying your baby when you're away from home. While strollers are a great option in many situations, there are other times when you need a solution that means your hands remain free. That's where baby carriers come in.
There are several different types of baby carrier and you'll probably come across terms like wrap, ring sling, soft structured and meh dai in your browsing (with the terms sometimes used interchangeably). To keep things simple, we're separating baby carriers out into three broader categories and exploring the pros and cons of each to help you find the perfect fit for your baby and lifestyle.
Wraps and slings
Wrap and ring sling baby carriers are made up of a large piece of cloth that wraps securely around both you and your baby. They can often be tied in various ways and lack the buckles, straps and snaps that you'll find on more structured baby carriers.
Wraps, which can be made of loose, stiff or stretchy material, tend to secure the baby against your chest, whereas the ring sling design crosses your body diagonally with the baby on your hip.
These types of carriers offer a huge amount of versality, are available in a variety of fabrics and are suited for new-born babies. However, they can be tricky to tie for first time users, can be a little long and effectively mean you're putting on an extra layer of clothing, which could cause you to overheat.
Soft structured carrier
Sometimes called buckle carriers, soft structured carriers (SSC) tend to come with padded straps that secure over your shoulders and around your waist, creating a carry pouch against your body for your baby. They're probably the most common type of baby carrier and some styles can be worn on the front, side or back.
Meh dais can also be considered a type of SSC, although they tend to combine features of both a wrap and SSC by using long pieces of fabric to create a carry pouch rather than fastenings.
SSCs are easy to use and adjust, come with comfortable padding, and are available in a variety of colours and styles. However, they're a pricier option than slings or wraps and using them efficiently can take a bit of practice.
Our top picks
Red Kite Embrace Carrier
Suitable from birth
Useful easy access pocket on front of carrier
Machine washable
The Red Kite Embrace Carrier offers a winning combination of versatility and comfort. You have three options for securing your baby – front parent facing, front outwards facing and back parent facing – and the carrier comes with wide padded shoulders and waist straps.
The Red Kite supports a hip-healthy 'M' shape position for your baby's comfort and to aid with ergonomics and can be easily adjusted as your baby grows. There's also a handy easy-access pocket on the front where you can store essentials.
If you're looking for comfort, longevity, safety and value for money, then the Red Kite Embrace Carrier should be top of your list.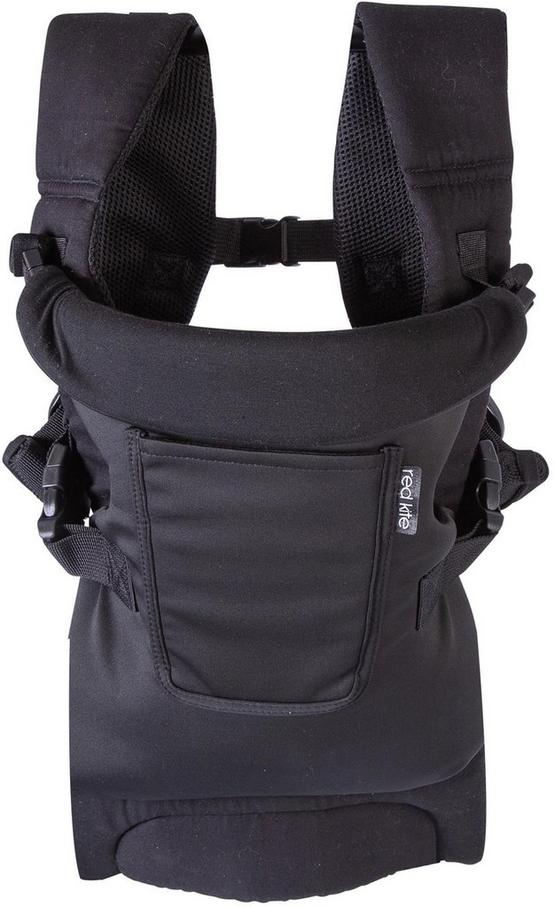 Joie Savvy 4-in-1 Baby Carrier
4-in-1 carrying positions
Back comfort support
Magnetic buckles for easy removal
Joie knows a thing or two about developing top quality, safe and comfortable travel products for babies and children, and the company's Savvy 4-in-1 Baby Carrier is no exception.
The 4-in-1 carrying positions provide optimal support for your baby and give you the option to keep them close or let them enjoy the world around them. The smart and secure straps help you to distribute the weight evenly and find the perfect fit for your child.
One of the carrier's most innovative features is the autoclick™ magnetic buckles on the shoulders, which means you can easily put on and adjust the carrier yourself. Add in a handy sun hood, clever windshield and breathable fabric and you have a premium baby carrier that any child will appreciate.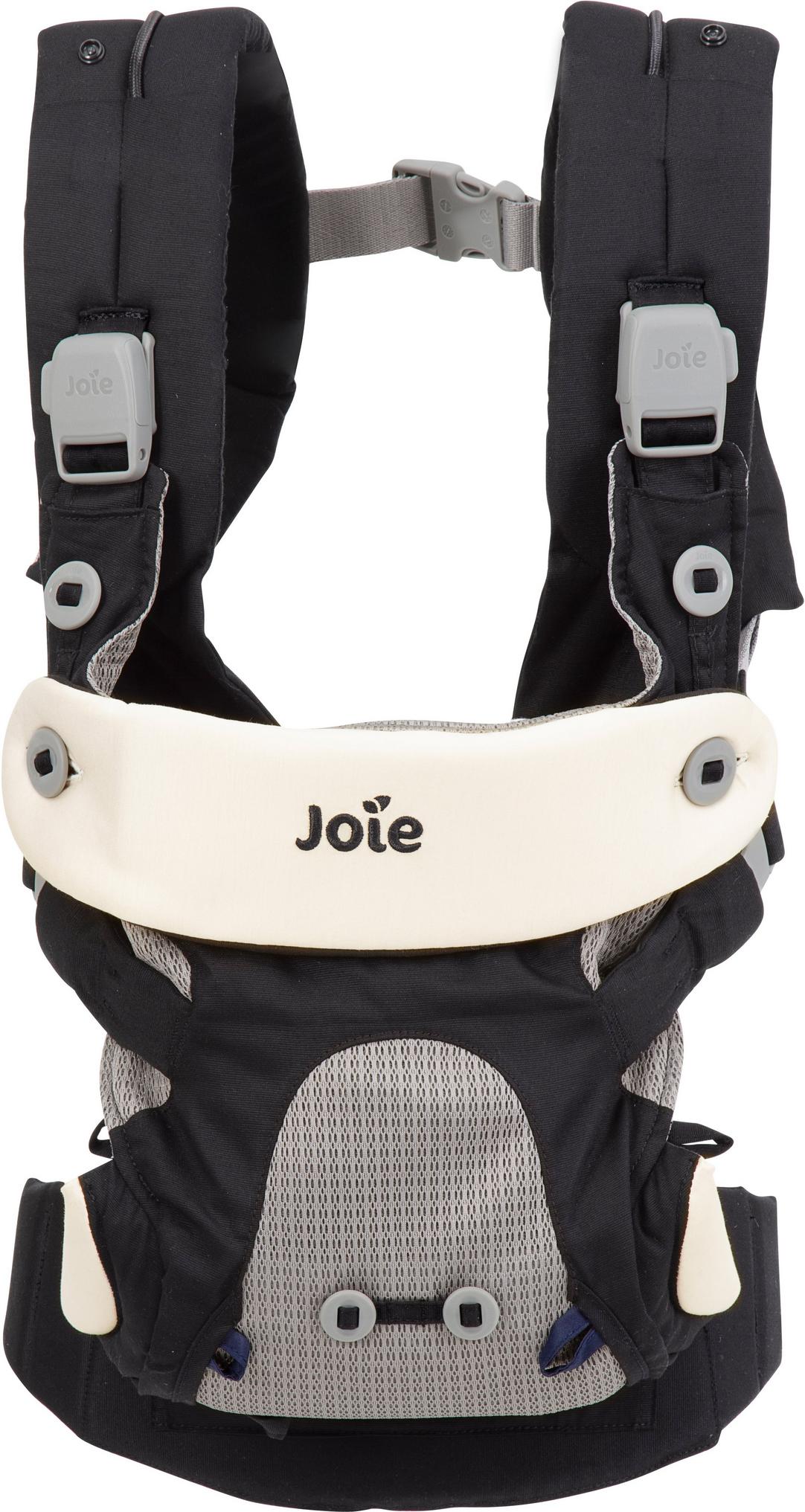 Backpack carrier
It'll come as no surprise that a backpack carrier is worn just like a backpack. The child is secured in a seated position, which means it's only suitable for babies who can sit unassisted and have good neck control.
Backpack carriers have a solid frame and often come with padded shoulder straps and additional waist straps to make carrying more comfortable. They're particularly worth considering if you're an active parent who wants your little one to join you on your outdoor adventures.
However, the solid frame makes a backpack carrier a much bigger and bulkier option than the others on our list. They can also be heavier than the other baby carrier options, especially when you've got a child on board!
Our top pick
Thule Sapling Child Carrier Backpack
Fully adjustable torso and hip belt
Under leg support, ventilated back panel and sitting areas
Machine washable child seat
The Thule Sapling Child Carrier boasts the high quality and clever design that Thule travel products are known for.
The ErgoRide child seat will keep your baby cool and comfy thanks to its under leg support, ventilated back panel and sitting area, while the carrier can be adjusted at the torso and hip to provide you with the perfect fit.
If there are any little accidents, then you can simply pop the seat and drool pad in the washing machine for an easy clean up. The carrier also comes with a 22L compartment for gear with easy access zippers and a drink tube exit port so that active parents can take a water reservoir along with them.