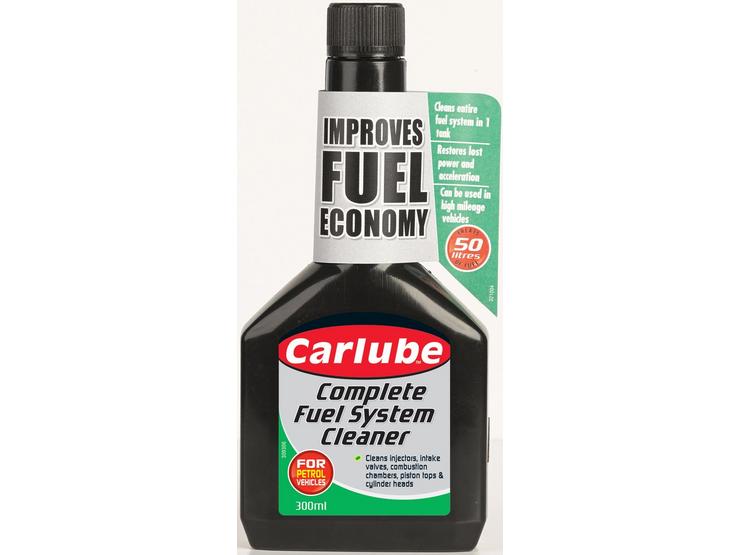 10 people are viewing now
5 purchases during last 48 hours
Carlube Fuel System Cleaner - Petrol
The Carlube Fuel System Cleaner for Diesel Engines is specially formulated to clean fuel systems in just one application. Restores engine power by reducing deposits, also contains cetane improver to promote quieter operation and easier cold starting.
Carlube Fuel System Cleaner - Petrol Extra Info
• Rapidly cleans fuel injector deposits to restore lost power
• Restores engine performance
• Boosts cetane numbers.

APPLICATION
Simply pour the entire contents into the fuel tank before filling up with a full tank of diesel. 300ml treats approximately 70 Litres of fuel. Suitable for all Diesel engines. Do not mix with other fuel additives.