What Is Android Auto?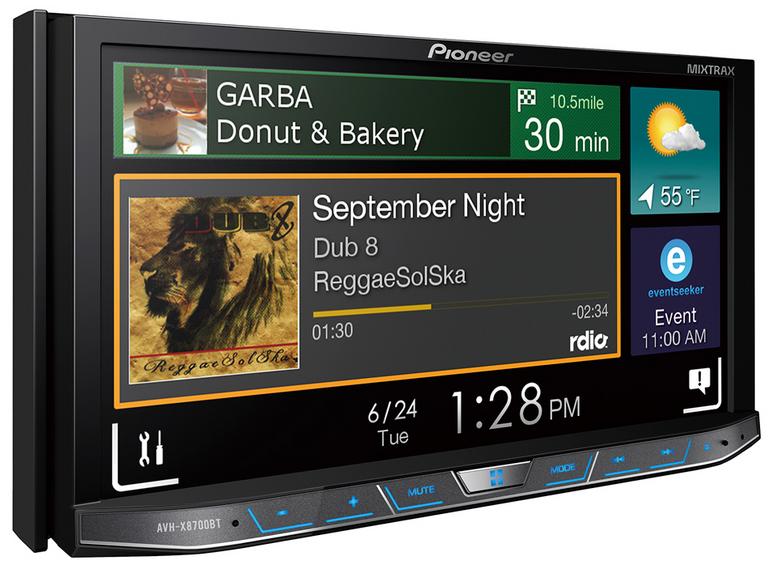 If you have an Android phone and want a way to use it seamlessly and safely while in the car, you may be in the market for Android Auto.
Android Auto enables you to do many of the things you'd do on your phone while you're on the move, including navigating with Google maps, read your texts, take phone calls and more.
In this article we're going to take a closer look at the main features and benefits of this tech, and how you can get Android Auto in your car.
So, what is Android Auto?
Android Auto is a piece of tech developed by Google that connects an Android phone to a compatible head unit (the interface in your centre console where you control the stereo, phone connectivity and sometimes navigation).
It will provide a simplified version of your phone screen on the display and enable you to access your phone's features easily and safely via the touchscreen or voice commands.
How does it work?
To use Android Auto, first you'll need to make sure you've got the Android Auto app installed on your phone (you can download it for free from the Google Play Store). Then, connect your Android phone to your head unit using an official cable.
Once it's connected, there are several ways you can interact with Android Auto:
Touch: You can touch the screen and control it like you would on your phone.
Buttons: Any buttons, knobs and dials that control your screen will also control Android Auto.
Voice commands: Tap the microphone on the screen and issue directions to operate it hands-free.
What are the main features of Android Auto?
Listen to music: You can enjoy your favourite tracks through apps like YouTube Music and Spotify, or listen to podcasts.
Navigate: You can use your display as a sat nav with Google Maps. It can predict your route based on recent searches or your daily routine and will let you know where traffic is heavy for a stress-free journey.
Make hands-free calls: Answer incoming calls or give your best friend a ring with Phone by Google, all while keeping your hands on the wheel.
Check your messages: Have your messages read out to you and then dictate and send a reply.
Enjoy third-party apps: There are plenty of third-party apps that work with Android Auto, vastly expanding your in-car entertainment options. Use other messaging apps, catch up on the news and sports, listen to audiobooks or tune in to your favourite radio station.
How can I get Android Auto in my car?
Many new car models now include Android Auto as a standard feature in their head unit (although you may have to pay a little extra for it). But if you're not ready to make such a huge commitment just to access your phone more conveniently on the move, there are plenty of aftermarket solutions!
We offer a range of car stereos/head units that include Android Auto, providing the ideal solution for those who fancy the tech without getting a new set of wheels. We can also fit them for you on a date and at a time that suits you, taking all of the hassle out of the process. Simply choose the fitting option when you check out online or speak to one of our colleagues if you're in-store.
Shop Android Auto
FAQs
How do I know if my phone is compatible with Android Auto?
Most android devices running Android OS 6.0 and above should be compatible with Android Auto. To ensure compatibility, make sure you've pre-installed the Android Auto app on your device or that it's available for your device from the Google Play Store.
How much data does Android Auto use?
Android Auto has been developed to economise data usage. In some cases, data is saved to the device while it's connected to Wi-Fi to minimise the data usage during streaming.
Data usage is dependent on each individual app. For accurate data usage estimates, check with individual app developers.
Which apps are compatible with Android Auto?
There are many compatible apps available, and you can find them by entering 'Android Auto' into the Google Play Store. Only apps that are considered safe to use in a vehicle while moving receive Google approval.
How can I get Android Auto to auto-start and how can I exit the app?
Android Auto won't auto-start – you need to select the app on your head unit before using it. You can exit the app by clicking the home button on the touchscreen.
If you've got an iPhone instead of an Android phone, Apple has developed its own version of this tech called Apple CarPlay. Find out more about it here.
Shop Android Auto