Camera Detectors Buyers Guide
---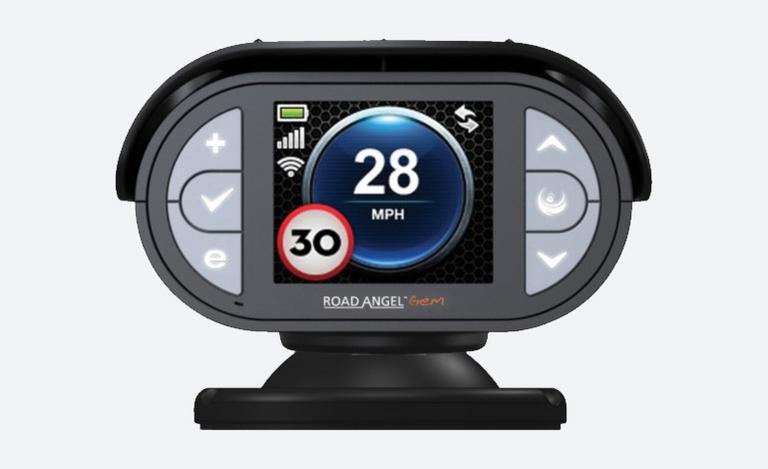 Speed Camera Detector Buyer's Guide
Staying safe on the road is tough enough without having to worry about accident blackspots or sections of the road that pose significant hazards. Most of the time, speed cameras are installed in places where sticking to the speed limit is the difference between having an accident or not, so knowing where these areas are is a big advantage when it comes to safer driving.
A speed camera detector is a brilliant device that will alert you to any you're approaching, helping you stay at the correct speed. Not only will you be made aware of what the speed limit is if you missed any signs, but you'll also be given a clear warning that the stretch of road ahead needs extra attention.
How do speed camera detectors work?
Speed camera detectors are devices mounted on the dashboard that alert you to fixed speed cameras. Some detectors can alert you to mobile cameras as well.
Speed camera detectors will:
Alert you to fixed speed cameras, variable speed limits and possible mobile units
Warn you about accident blackspots and congestion zones
Announce and display the legal speed limit
Have bright LED displays for use both day and night
Can be updated online (sometimes with a subscription)
Many sat navs can also identify the location of known, fixed, safety camera sites (sometimes you'll need to pay a subscription fee) and let you know when you're approaching a speed camera. To keep your speed camera detectors accurate and working as it should, you'll need to update regularly, as these updates will contain all new information regarding new speed cameras / mobile hotspots.
How Do GPS and Radar and Laser Detectors Differ?
There are several differences between GPS and radar/laser detectors:
GPS Safety Camera location warning detectors hold a database of fixed camera locations. Some also alert you to known accident blackspots and school locations. They work by comparing your current GPS position with the known position in their database, and warn you if you're approaching one of these areas.
Radar and laser detectors pick up on the frequency of transmissions from radar and laser speed detection equipment used by the police, and alert you to them.
Are speed camera detectors legal?
Camera detectors are legal for use on UK roads. A few years ago there was talk that detectors with radar and laser detection may become illegal under proposed legislation, but this ban didn't take place - meaning that both laser/radar detectors and GPS safety cameras are still legal in the UK.
Always remember that laws are different if you're planning on driving abroad, and that in most EU countries laser/radar and GPS safety cameras are illegal. Speed camera detectors are not legal in the Republic of Ireland.
What types of detectors are available at Halfords?
We no longer sell detectors that only detect radar and laser: but some of the GPS models available do have a radar and/or laser facility either built in or as separate plug-in modules.
Camera detectors
Introducing the Halfords Motoring Club
At Halfords, we're here to provide you with the best value for all your motoring needs. Join the Halfords Motoring Club today to access a range of amazing benefits and discounts that are designed to keep you moving, keep you safe and keep you saving.
It's free to join and you'll receive money off your MOT, a free car health check and a welcome voucher that can be spent on any Halfords product or service.
Or choose our Premium membership for a small monthly fee (or a one-off payment) to unlock exclusive member pricing on all motoring products and services online and across our stores, garages and Halfords Mobile Experts, as well as a variety of other benefits that will help you to keep moving for less.
With so much to enjoy, this is too good an opportunity to miss!
Join the Halfords Motoring Club today at www.halfords.com/motoring-club.
Join the Halfords Motoring Club