Reversing Camera Buyers Guide
---
Fitting into tight spaces or parallel parking can be tough - make life easier with a reversing cam!
What is a reversing camera?
Instead of relying on your mirrors, or even worse turning your head to look out of the rear window as you back up, a reversing camera captures video footage of the space behind your vehicle, before transmitting a live video feed.
How do reversing cameras work?
With a variety of options, the camera can either replace your reverse light or boot handle, or be attached via a number plate bracket. The live feed can then be displayed on an additional screen on your dash or rear view mirror, or can link directly into your car's existing or new stereo screen. All of our reversing cameras help drivers to avoid obstacles that are behind them, sometimes even providing virtual lines that act as guides for the rear wheels. Reversing cams are powered by a connection straight into your car's fuse box, with wires hidden inside your car's bodywork and panels. The display inside the vehicle is triggered when the car is put into reverse and remains switched off when travelling forwards.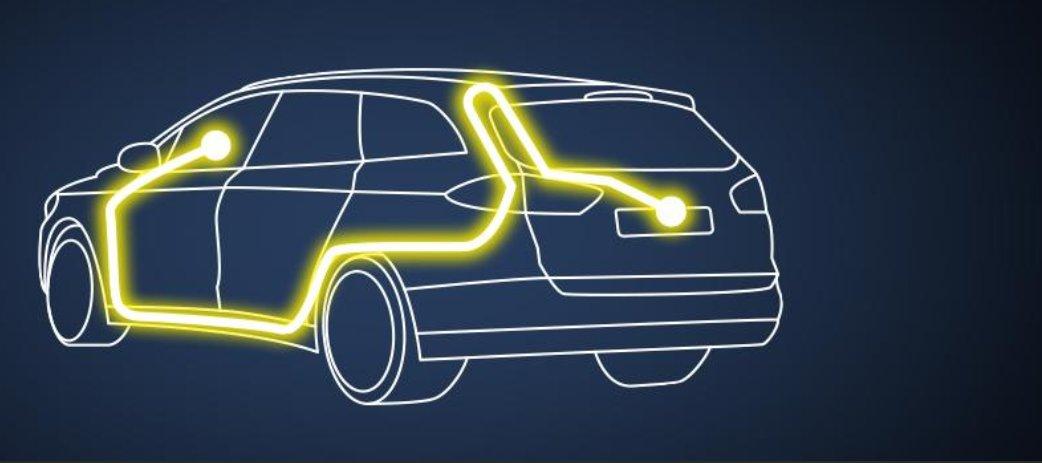 Why should I get a reversing cam?
Reversing cameras have been proven to increase driving safety, preventing low-speed collisions and more serious incidents alike by giving drivers a much clearer view of the space behind their vehicles. As of 2021, reversing cameras will need to be fitted to all new cars by manufacturers as standard, so there's plenty of support from both the government and car brands when it comes to the extra safety that reversing cameras bring. If you have a reversing camera installed, then you'll stand a much better chance of avoiding potential accidents before they happen, plus you'll be able to see obstacles like rocks and low walls that you may have otherwise missed by relying on your rear view mirror.
Which reversing camera is best?
The key things to consider when buying a reversing camera are: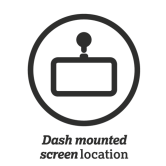 Screen mounting location
Screens can be mounted on the dashboard or windscreen, or added onto your rear view mirror using an innovative mini screen. For both options, the screen will only turn on automatically when your car is put into reverse, so you won't be distracted when you're travelling forward.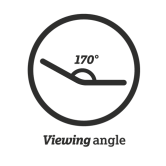 Viewing angle
Just like any camera, the viewing angle is an important feature is it will dictate how much you'll be able to see at the sides of your car as you reverse. Viewing angles are important for reversing cams, with a wider angle giving drivers a much better overview of not just what's directly behind the vehicle, but anything approaching from the sides and into the path of their reversing vehicle.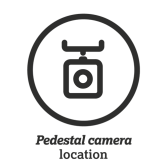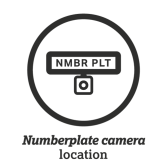 Camera mounting location
The camera itself will need to be mounted on the rear of the vehicle, and there are a few options. You can opt for a tiny camera that fits behind your number plate, a camera that replaces your existing boot handle or reversing light, or a pedestal camera that sits just above your number plate. The big benefit with a boot handle reversing camera is that it's barely visible, whereas a pedestal or number plate camera will sit either above or below your number plate and will be on show at all times.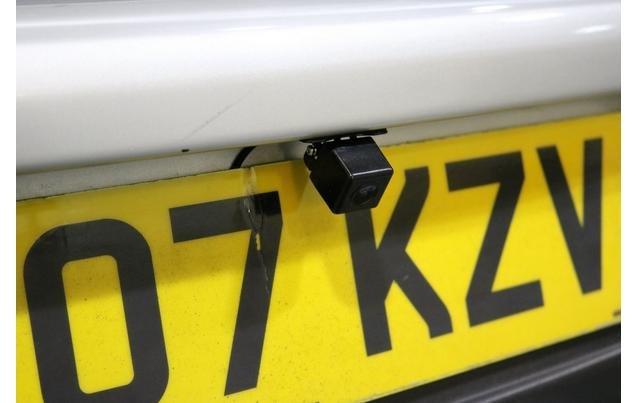 Number plate reversing cams use a small camera mounted below or above the number plate, or can be attached to a bracket which sits behind the number plate, to provide footage. All wires are hidden by the number plate, and the only thing visible is the small camera itself.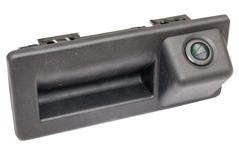 Boot handle dash cams are fully-integrated cameras that are pretty tough to spot. In most cases, you'll need to replace your standard boot handle with a handle that has a camera built in, but we stock handles for a wide range of vehicles that match body / paintwork.
Dynamic or static parking lines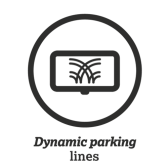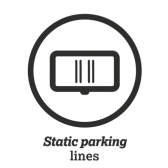 Some reversing cams are capable of displaying guides on the screen that show where the rear wheels will end up depending on the current angle of the steering wheel. These are known as dynamic parking lines, and are very handy if you're trying to fit into a tight space but aren't sure if your car is going to end up straight. We also stock reversing cams with static parking lines which are also useful, but they won't change as the steering wheel turns - they're there to provide more of a rough guide that will help you get the car straight.
Our reversing cam brands

EchoMaster products are universal and can be installed onto any car. They offer a range of display options and provide static and dynamic parking lines.
Shop Echomaster Reversing Cameras

Motormax provides reversing cameras for a wide range of vehicles, including boot handle and brake light reversing cameras for specific vehicle models. You'll also get a durable reversing camera with a high quality Sony lens that blends into your vehicle's bodywork.
Find your nearest store
What's the difference between a dash cam and a reversing cam?
Despite looking and sounding similar, rear-facing dash cams and reversing cameras do two completely different jobs.

Reversing camera fitting
If you're thinking of getting a reversing camera, then we'd recommend having it fitted by one of our auto experts. Removing the boot handle or fitting a reversing camera underneath your number plate can be a tricky job, plus you'll need to feed the connecting wires through your vehicle and into the car's fuse box.
For just £75, we'll fit your reversing camera and hide all wires. Much better than spending a day trying to do it yourself and potentially damaging your car in the process! Fitting takes around three hours and is available at most Halfords stores.
Find out more about WeFit
Introducing the Halfords Motoring Club
At Halfords, we're here to get you from A to B while saving money in the process. Join the Halfords Motoring Club today to access a range of amazing benefits and discounts that are designed to keep you moving, keep you safe and keep you saving.
It's free to join and you'll receive money off your MOT, a free car health check and a welcome voucher that can be spent on any Halfords product or service.
Or choose our Premium membership for a small monthly fee (or a one-off payment) to unlock exclusive member pricing on all motoring products and services online and across our stores, garages and Halfords Mobile Experts, as well as a variety of other benefits that will help you to keep moving for less.
With so much to enjoy, this is too good an opportunity to miss!
Join the Halfords Motoring Club today at www.halfords.com/motoring-club.
Join the Halfords Motoring Club