Back to results
Sat Nav Buyers Guide + Video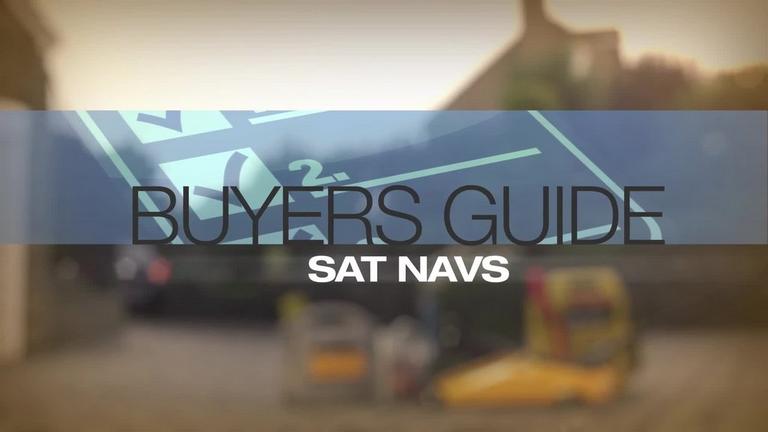 Get from A to B with the Halfords Sat Nav Buyer's Guide.
Sat Nav Buying Guide
Sat navs are a must-have these days, but it's worth doing your research when you're thinking of buying one. There are loads to choose from with plenty of different features for all different needs.
The Techy Stuff
Sat navs use GPS, which stands for Global Positioning System. GPS devices use information sent down from satellites orbiting the earth, and this info helps them to locate their position to within a few metres; they're incredibly accurate! They're transferable from one vehicle to another and are ready to use straight from the box.
Different map levels
You can buy sat navs with different maps. They range from sat navs with just UK and ROI maps (including motorways, major and minor roads) through to ones with full European mapping (45 countries), or even world mapping (100+ countries). Because a sat nav's internal memory is limited, not all maps will come pre-loaded on your device and you'll be required to download them from the manufacturer's website.
All of our sat navs come with lifetime map updates to ensure your sat nav is as up to date as possible; take a look at our How To Update a Sat Nav guide to find out more.
Features to look out for
The main feature of sat navs is to get you to your destination as easily and quickly as possible. You'll be able to select the kind of route you want; fastest, shortest, avoid motorways, avoid tolls, or a route that takes you via somewhere else. And if an unexpected traffic jam or roadworks forces you off the path your sat nav has set out for you, it will quickly recalculate a new route for you once you start driving in a different direction.
As technology is advancing, sat navs are coming bundled with more and more features; gone are the days when they just plan your route. Here are some of the features that many models contain:
Live traffic updates to help you beat that rush-hour jam.
Safety camera alerts, because nobody wants to be caught out! Many sat navs with this feature show both static and mobile cameras.
Potential hazard and roadworks warnings.
Help to access emergency assistance.
Bluetooth technology that can link up with your mobile phone, enabling handsfree calls or smart notifications.
Lane guidance to ensure you're in the right lane at junctions.
Points of interest to help you find the nearest top-rated restaurant, petrol station or parking.
3D maps to help you easily visualise where you are and where you're going.
Specialised sat navs for both motorcycles and trucks are available - HGV sat navs, for example, will only show you routes where your vehicle doesn't exceed height or weight restrictions.
Top Sat Nav Brands
At Halfords, we aim to stock the widest range of Sat Nav's ensuring we have the widest selection. Our wide selection includes Garmin, Binatone & TomTom which all come with a range of unique features and map updates to ensure you have the best navigation system for your adventure.
Sat nav fitting and demos at Halfords
We know that it's sometimes tricky to set up and use a sat nav. That's why if you buy a sat nav from us, our fully-trained advisors can set it up for you and give you a demo for free. We also offer a sat nav fitting service for £30/€35, leaving you with a wireless installation that also frees up the cigarette lighter.
Below, we've listed the features to look out for on all of our sat navs.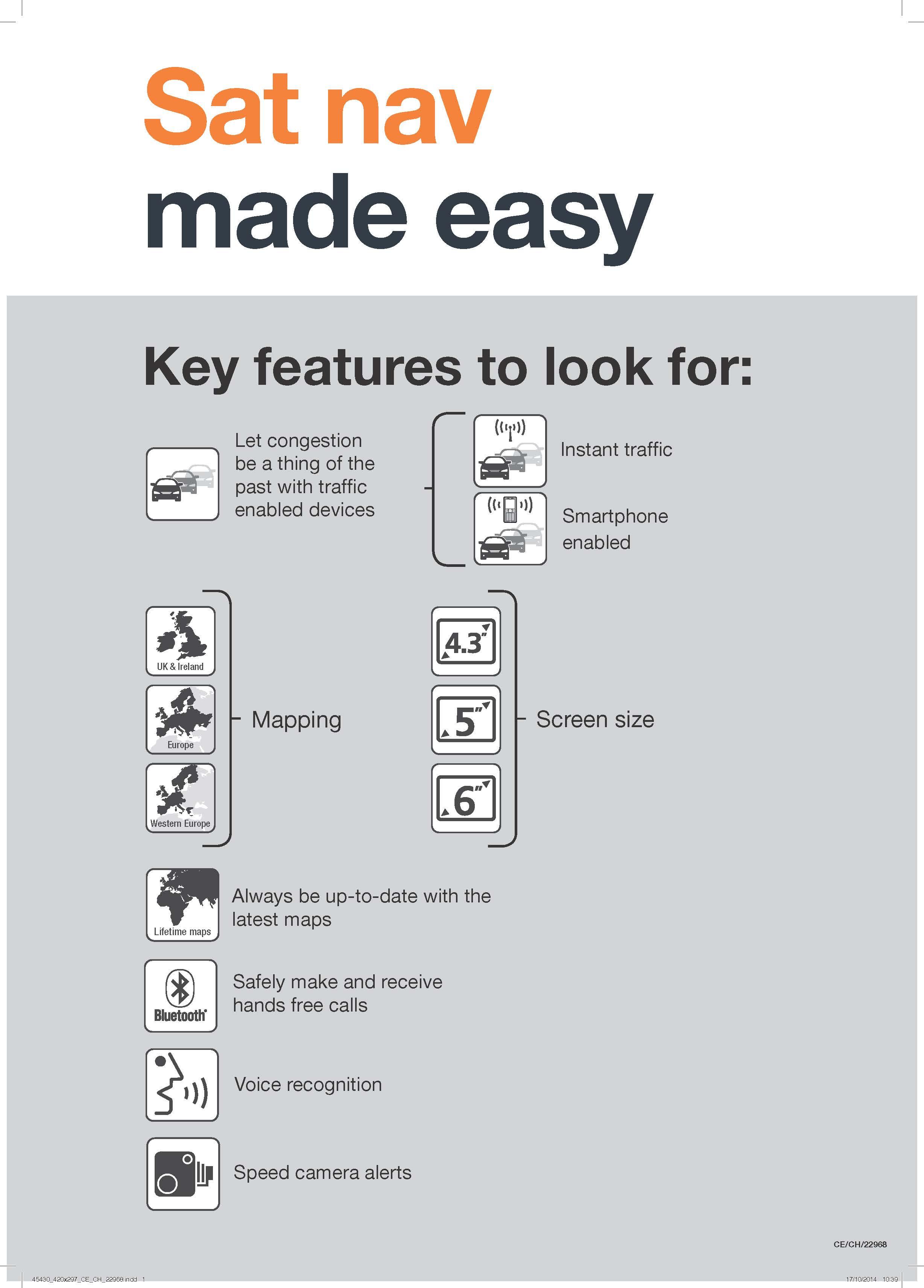 Now that you're in the know, why not pop down to your local Halfords or look at our range online?