Back to results
Locking Your Bike Securely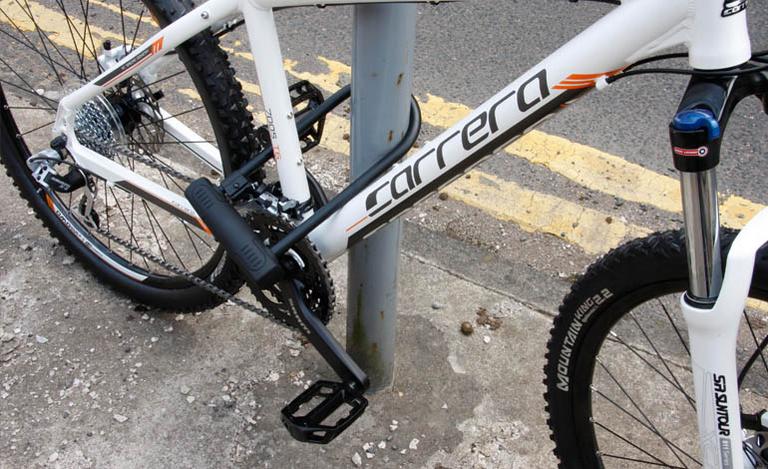 Halfords provide you with their top tips to safeguard your bike from would-be thieves.
How to lock a bike securely
So, you've got your bike and your bike lock, but leave nothing to chance - make sure you know how to lock your bike properly. No bike locks are completely thief-proof, but follow these tips to be as safe as possible.
If you haven't got a lock yet, and you'd like to know about the different kinds, have a look at our buyer's guide.
Top tips for locking a bike
Look at the object you're locking your bike to. Make sure it's fixed and that your bike can't be lifted over it.
Attach your bike lock to the wheel as well as the frame of your bike - the same goes for anything else that can be easily removed!
Always lock up your bike whenever you leave it unattended.
Lock up your bike when you're at home and try to keep it out of view.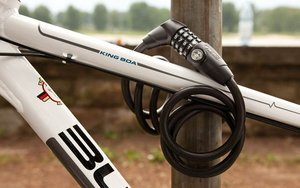 The more locks the better! Using a shackle lock for the frame and back wheel and a chain or cable lock for the front wheel is a good combination.
When you lock up your bike in public, do it in a well-lit place where lots of people are likely to be around.
Try to lock up your bike next to other bikes.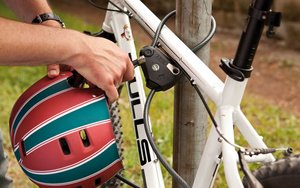 Bike locks at Halfords
At Halfords, we sell loads of different bike locks. Have a think about where you'll be keeping your bike, what kind of bike you have and how much weight you can carry with you on a ride. If you need more advice, pop in to your local store and our team will be happy to help.
Have a look online and select 'click and collect' to pick up your bike lock in-store. Alternatively, you can arrange to have it delivered if that's easier.
View all Locks