Halfords on Demand
on demand
We fit car bulbs, batteries and blades
At Halfords Autocentre we're happy to handle the smaller jobs for you. We'll help you out by fitting your car bulbs, wiper blades, and batteries, as well as topping up your engine oil if you're running a bit low.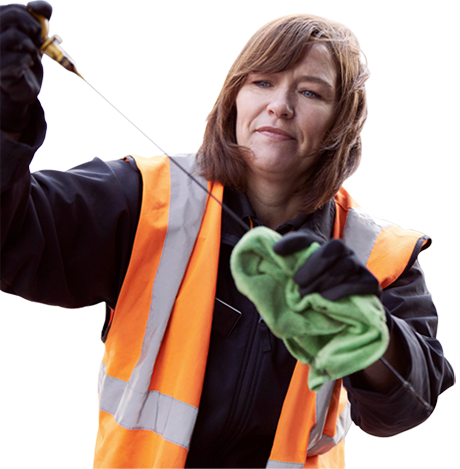 HALFORDS AUTOCENTRE FITTING SERVICE
---
When you get your car bulb, wiper blade, car battery or engine oil from Halfords, our trained professionals will be able to fit them for you whilst you wait.Just ask in store and we'll also be able to check your vehicle's screen wash and oil levels, as well as your bulbs, battery and wipers - all for free - as part of our 5 Point Vehicle Check. We can inspect your vehicle to check your car is running as efficiently as it can, which saves you the time and hassle of doing it yourself.

Bulbs fitted
from £5

WIPER BLADES FITTED
FROM £10

BATTERIES FITTED
FROM £15
ON DEMAND FITTING SERVICE CENTRES
---
When you buy new bulbs, wiper blades, battery, at Halfords Autocentre we will fit it for you. Our expert technicians will also carry out checks of these items as well as your oil and screenwash levels while you wait. Just ask your local centre for more details.