Back to results
Video + Guide - What do You Need to be Safe on a Bike?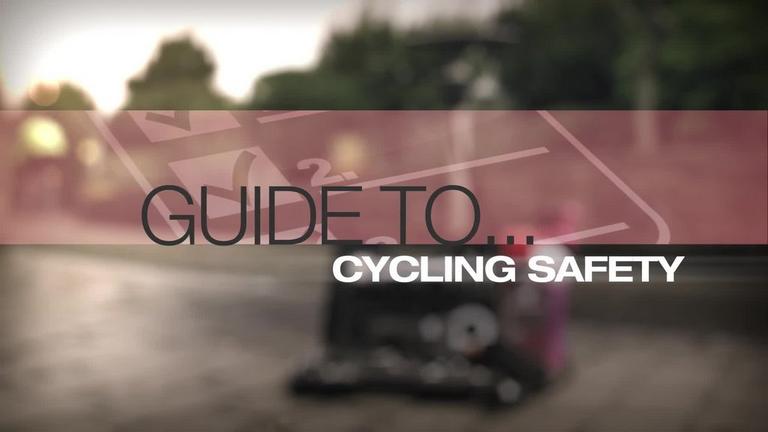 With a little bit of preparation, you can make sure you're safe out on the road or trail. Read our guide to find out how.
What do you need to be safe on a bike?
Cycling is great fun, as well as a practical way to get around. Doing some simple checks and making sure you're properly kitted out can mean that you don't have to deal with things going wrong as often, and if they do, you'll be ready!
Check your bike
Your bike takes a lot of punishment, and finding out that something doesn't work or having a part break can mean a long walk home or worse.
Before you ride, make sure to check your brakes and gears work properly, and look over the bike to make sure that everything is done up and nothing is cracked or wobbly. Our guide to checking your bike is a good place to start if you don't know what to look at, and we also have guides for gears and brakes individually.
Being seen
If you're out when it's dark, or even just when visibility is lower, such as in rain, it's important to make sure that you can be seen. The most obvious way to do this is with lights and reflectors attached to your bike - see our buyer's guide to find out more.
It's not a bad idea to think about how you can make yourself more visible too, with high visibility or reflective clothing. For some good ways to use this, see our guide.
Helmets and protective gear
Wearing a helmet can protect your head from a nasty bump if it all goes wrong - even if it might mean sacrificing your hairdo! Our buyer's guide can take you through the features and different types of helmets for different uses.
For downhill and stunt riding, wearing body armour or pads is a very sensible idea - it takes a lot of failed attempts before you get that perfect run!
Things to take with you
Punctures are (unfortunately) unavoidable. At the very least, take a puncture repair kit (or spare inner tube) and a pump with you, so you can get home. Our guide can show you how to get yourself out of trouble if you do get a flat.
It's a very good idea to take a multi-tool with you too, so that you can repair any parts that wear out or break while you're out on a ride and prevent a long and potentially chilly walk home. Don't forget to take some money too, to make sure you can get home if things go really wrong.
Dressing for the conditions
If you're going to be riding in cold weather, it's a good idea to be prepared with warm clothing. This might mean putting a small rain jacket or gilet in your back pocket in case the heavens open out on the road, or making sure you have warm gloves so that your hands can still work the brakes on the trail!
Either way, be aware of where you're riding and do your best to be prepared in case you have mechanical problems and get caught out in the cold, or have to take a detour and end up outside for longer than you thought. Our guide to winter cycling clothing can help show you how to dress to keep warm without overheating on the bike.
Hopefully you won't face too many problems while you're out and about, but to be pick up the things you need to be prepared, check out our range of cycling gear.
View all Cycling