Back to results
Cycling Nutrition: Energy Drinks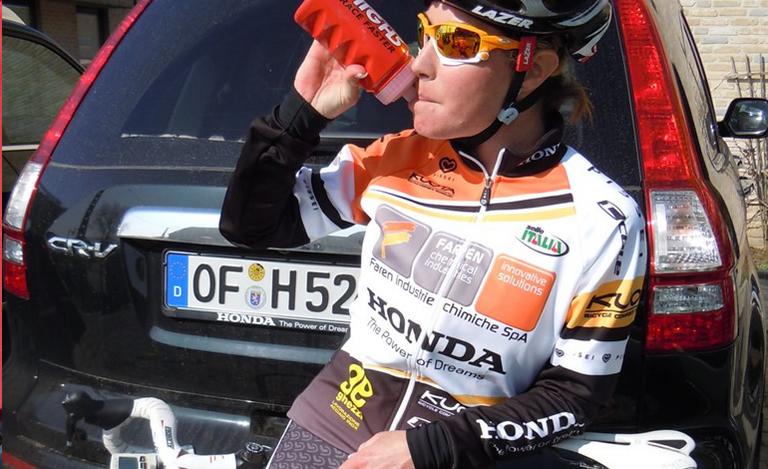 Not sure what to put in your bottle when you're cycling? Take a look at this guide to get filled in!
Cycling Nutrition: Energy Drinks
Taking on fluids while you're exercising is really important. Cycling energy drinks are designed to help these fluids get into your system as quickly as possible as well as keeping you fuelled for the rest of your ride.
If you're just getting started, why not take a look at our article on the basics?
What's in the box?
Cycling energy drinks normally come as a fine powder. You add this powder to water to make a sweet flavoured drink. Other kinds of energy drinks might come as tablets, which fizz and dissolve when dropped in water, or even as a syrup. Powdered energy drinks might come in single serve sachets, which are more expensive but great for on the go, or in a big tub, which you dose out yourself.
Different kinds of energy drinks
Energy drinks

These are the basic drinks powders. If it's not specifically written on the packet that it's something else, this is probably what you've got!

They also contain simple carbohydrates, a source of energy that needs to be replaced during exercise. It normally comes in the form of sugar, and simple carbohydrates are more quickly processed by the body.

Isotonic energy drinks

These are often similar to regular energy drinks, but blended to have the same water content as your body. This means that there are normally fewer carbohydrates, but the fluid is more quickly absorbed into your body. If it's hot, you'll lose fluid more quickly, so these are useful then.

Hydration tablets

These are dropped into plain water and dissolve, leaving you with a drink that is isotonic and flavoured. While they don't often provide energy, they can hydrate you more effectively than water alone as well as tasting better!
What are they for?
Even if your pre-workout meal is ideal for the exercise, your muscles will only have enough carbohydrates (one kind of fuel used by the body) in them to last around 90 minutes. If your workout is longer than this, you're going to need to refuel! Having a drink with carbohydrates is a great way to keep yourself going without any extra effort or having to chew and breathe hard at the same time!
If you're not going to be riding for more than 90 minutes, you don't need to worry as much about running out of energy. However, you still need to make sure that you're hydrated and replace salts lost by sweating. Hydration tablets are perfect for this. They turn your drink into an isotonic solution that is tailor made to keep you hydrated, and are often much cheaper than a full energy drink that you might not need!
Some energy drinks also contain extra ingredients, such as caffeine, which are added to boost performance. These can vary a lot depending on the drink, so it's best to take a look at the individual products to find out why something might have been included.
Limitations
Cycling energy drinks are a brilliant part of cycling nutrition, making your essential drinks work for you. However, there's no denying the fact that they're not food! Many people like to eat something on longer rides, whether that's a sandwich or an energy bar, to keep away the feeling of an empty stomach.
Hopefully that's satisfied your thirst for knowledge. If you'd like to satisfy your actual thirst, take a look at our range of cycling energy drinks!
View all Nutrition