Back to results
Getting the Right Bike Accessories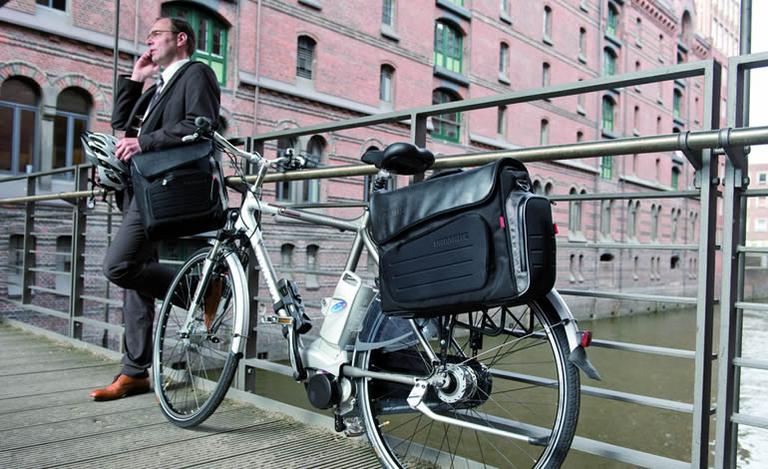 Whether we're talking about safety or comfort, you'll need more than just your bike when you go out cycling - read on to learn what bike accessories you'll need for cycling.
Getting the Right Bike Accessories
Although you can just hop on your bike and go for a ride without taking anything else with you, bike accessories can enhance a ride in so many ways. Whether you're concerned about safety or need a place to stash your laptop, let's take a look at a few things you might need.
What are the must-haves?
Safety comes first when you're cycling, and a good helmet is probably the most important cycling accessory you'll ever buy. It'll protect your head if you ever come off your bike, but you need to make sure it's the right size and that it fits properly to get the maximum protection out of it. Our guide to bike helmets will help you out with that, but if you're ever unsure pop into store.
If you're going to be cycling at night or when visibility is low, you're legally required to have bike lights; white on the front, red at the back. Lights are available to suit every type of budget and cover a wide array of brightness levels - if you're going to be cycling along pitch black country lanes it's a wise ideal to invest in a light with more lux (which is a measurement of brightness) than if you're cycling on well-lit roads. Our guide to bike lights goes into more detail about what's available.
High-visibility clothing is also a sensible choice when cycling on dark nights. If you don't want to go all out on a new cycling wardrobe, there are small reflective accessories or bags you can get instead for that extra bit of visibility.
Keeping your bike safe
No matter where you cycle, you can never be too careful about leaving your bike unattended; this is where a good bike lock comes in.
There are three main types of lock that we sell: cable locks, D-locks, and chain locks. Each lock will carry a security rating - the higher the rating, the more the lock will withstand force being applied to it.
Like most things in life, you get what you pay for. As a general rule of thumb some people recommend spending 10% of the cost of your bike on a lock, but the choice is ultimately yours. Our guide to bike locks explains what to look for when buying a lock.
Anything else?
Whatever accessories you choose, we can fit them for free if you get them at the same time as your bike, otherwise there'll be a small charge for fitting.
Shop Bike Accessories