Back to results
How to Choose a Womens Saddle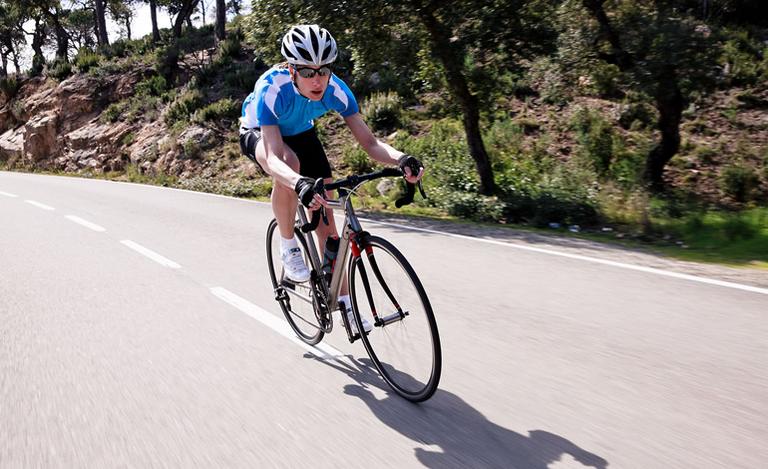 Don't let saddle pain get in the way of your enjoyment of cycling. Read our guide to women's saddles for advice from our cycling experts.
How to Choose a Women's Saddle
No matter how enthusiastic you are, being uncomfortable in the saddle can really ruin your enjoyment of cycling. Have no fear - this is a normal problem, and there are plenty of different kinds of saddle around to get you sitting pretty.
Finding that perfect fit
People's rears are like fingerprints - everyone's is different! That means that a saddle that is comfortable for one person might be a pain in the behind for another.
In fact, sit bone width (we'll explain what this is in a moment) varies more within genders than it does between men and women. Some women might prefer a men's saddle, while some men might prefer a women's one.
Sit bones
While bike saddles may not look like the most comfortable places to sit, they are shaped for one reason: to support your sit bones. These are the bony bits of your pelvis that stick out and that you sit on (you might have guessed that bit!). You can feel these when you sit on something really hard, like a wooden chair. Everything in between is soft tissue, and isn't very well suited to being sat on.
A saddle that fits properly will support your sit bones without putting too much pressure on the soft tissues in between. This is why most companies use the distance between your sit bones as a way of measuring their saddles.
Saddle width
So, how do you tell if your saddle is too wide or too narrow? A saddle that is too narrow will mean that instead of sitting on your sit bones, you're resting on the soft tissue in between. If it's too wide, you might find that your thighs rub on the sides of the saddle.
Curved saddles
Nearly all saddles will be at least a little bit curved from side to side, with each 'wing' being lower than the middle. This curve helps you to stay stable on the saddle, but too much can mean that your soft tissue takes the weight rather than your sit bones.
Padding
Many people find a saddle uncomfortable and mistakenly go out and buy one with loads of padding instead. This can make the problem even worse! Too much padding will mean that the hard bits of your behind (the sit bones) will just squash the padding down, creating pressure on the more delicate parts of your anatomy. A minimal bit of padding should be enough, as long as it gives support in the right areas.
Saddle cutouts
Many women's saddles have cut-outs. This is a way of getting around the problem of getting stability from a curved saddle while only putting pressure on areas that can take it. Many saddles use a depression or a channel, or are designed to have more flex in the middle for a similar effect.
So, how does this apply to women specifically?
We've already said that there's a lot of variation in both genders when it comes to the wagon you're draggin'. However, women generally have wider sit bones than men. Remember that wide hips might not mean wide sit bones!
Why do big saddles exist?
So if big padded saddles aren't the answer, why do they exist? Bikes that will be used for shorter distances, like city bikes, will normally include a big cushy saddle. This is for a couple of reasons:
Over short distances, a big 'armchair' is a perfectly good solution to cushion out the road bumps, which a firmer saddle might not do as well.
Bikes that include these saddles tend to have a more upright position, which moves your weight back into a sitting position more similar to a normal chair. It's more difficult to get the power out or nip around a chicane this way, but that's less of a concern on the way to the shops!
So, there you have it, a guide to finding the right ladies' saddle for you. There's no 'one size fits all' solution, but once you know what you're looking for, you'll be sitting comfortably in no time!
If you'd like to know more about women's-specific bikes, take a look at our article 'What's Different About Women's-Specific Bikes?'.
View all Saddles