Voodoo VIP of the Month: Connor Vernon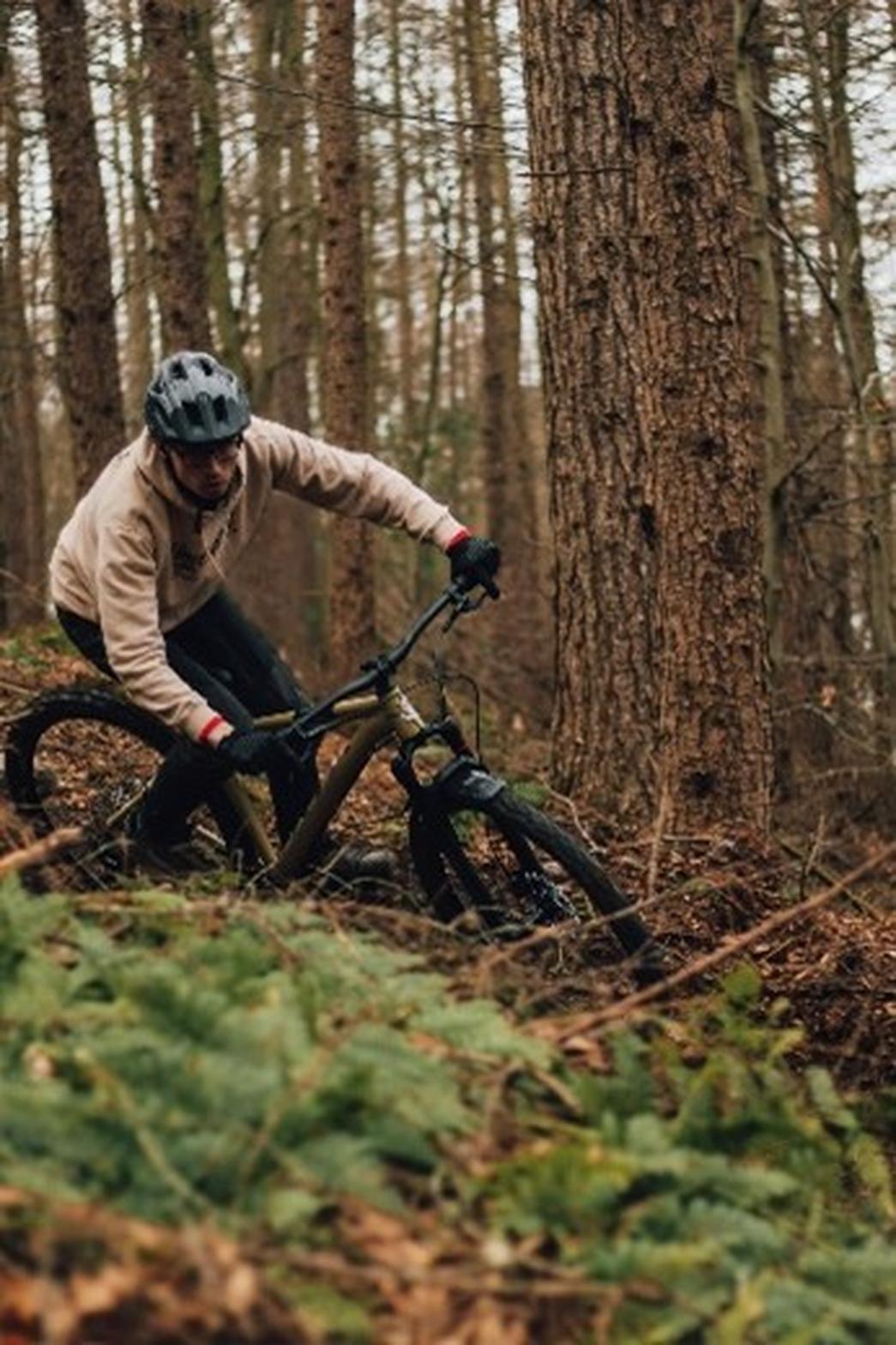 How long have you been riding and what do you ride?
I started riding in May 2020 during the pandemic and my bike's a Voodoo Canzo.
What attracts you to mountain biking?
The community, the adrenaline, the passion and the fitness. To get away from the hustle and bustle of day-to-day life in big cities, and visit and explore locations out in nature that most people might not get to see.
Why do you ride and what do you get out of it?
I ride mainly for fun. I just love being out in a forest riding my bike. I like to have a hobby and I like to keep active. My most commonly used phrase while out riding is "I love riding bikes" and you will hear me say that at the end of every trail.
How did you get into racing?
Well, I had been riding for about a year and my friend was racing in Wales and asked if I would go along with him to watch. So we went, camped, and had a great weekend watching the racing. The atmosphere was amazing and I just kept thinking, "I can do this".
Then another race came along and my friend again asked if I would go with him, but he kept nagging me that I should enter and race with him. I sat on it for a couple of days and just thought, "Why not? Let's give this a go." That was my first enduro race – PMBA Kirroughtree in Scotland – and I got hooked. I then went on to race a couple more races that year and had a fun time being between the tapes.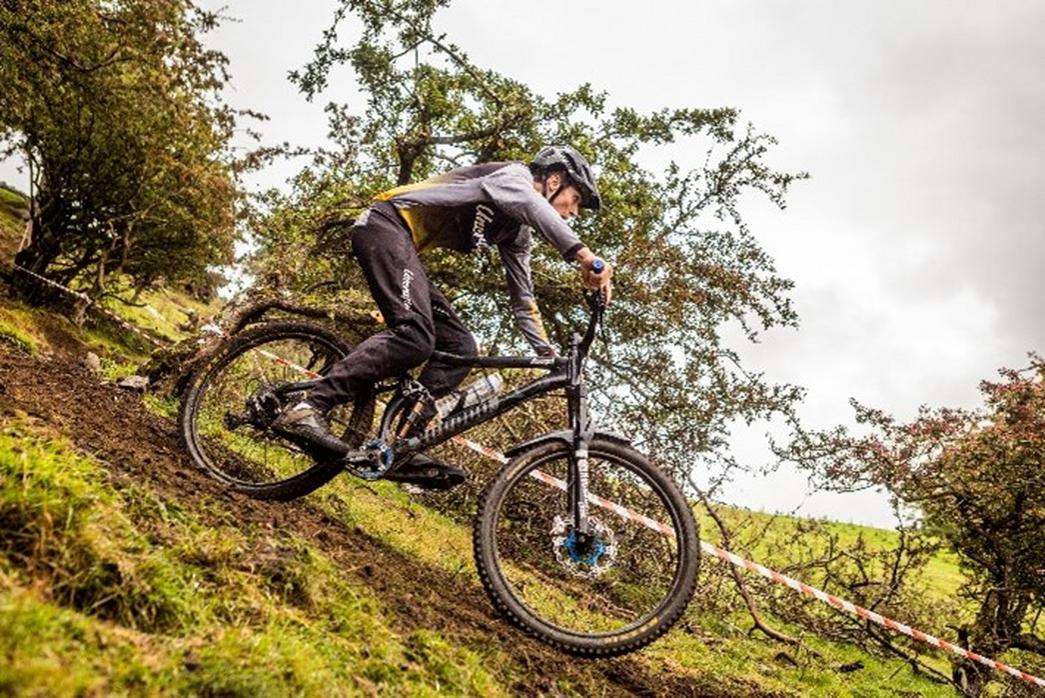 Any tips for those who are looking to start racing?
Honestly, you get a little nervous and you start thinking, "Am I going to be fast enough? Am I good enough?". It's best to enter a local race somewhere you've ridden before so that you know the tracks and the people, and just see how you get on. You'll catch the race bug straight away.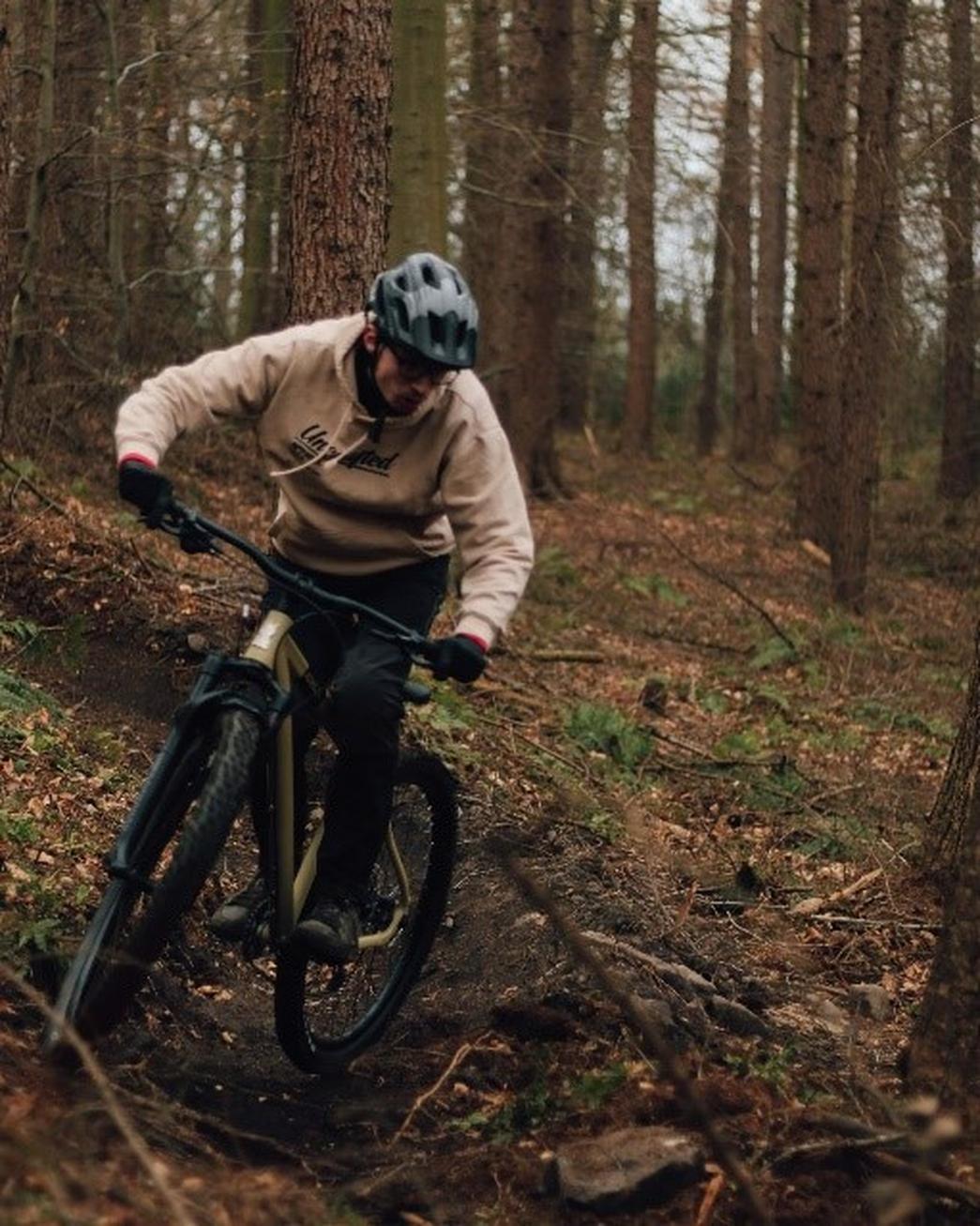 What made you choose the Voodoo Canzo first time round?
It was my friend. When I said I was after a bike within a decent price range, he went looking for me and came back with the Canzo and for £1000 I was more than happy. It's got full suspension and the components are of a high quality. Also, it's great that I can adapt and modify the bike to suit my riding style and the type of terrain I ride.
Which other bikes do you ride?
I ride my custom-built Voodoo Canzo full suspension, my Voodoo Bizango Pro hardtail and I also ride a custom-built octane one jump bike.
How is the Bizango Pro?
I'm really loving it! The 29" wheels are great for a sticking around corners and it's bringing my riding on a lot as well because you have to kind of change the way you ride a hardtail compared to a full suspension bike, so putting in time on both bikes is helping a lot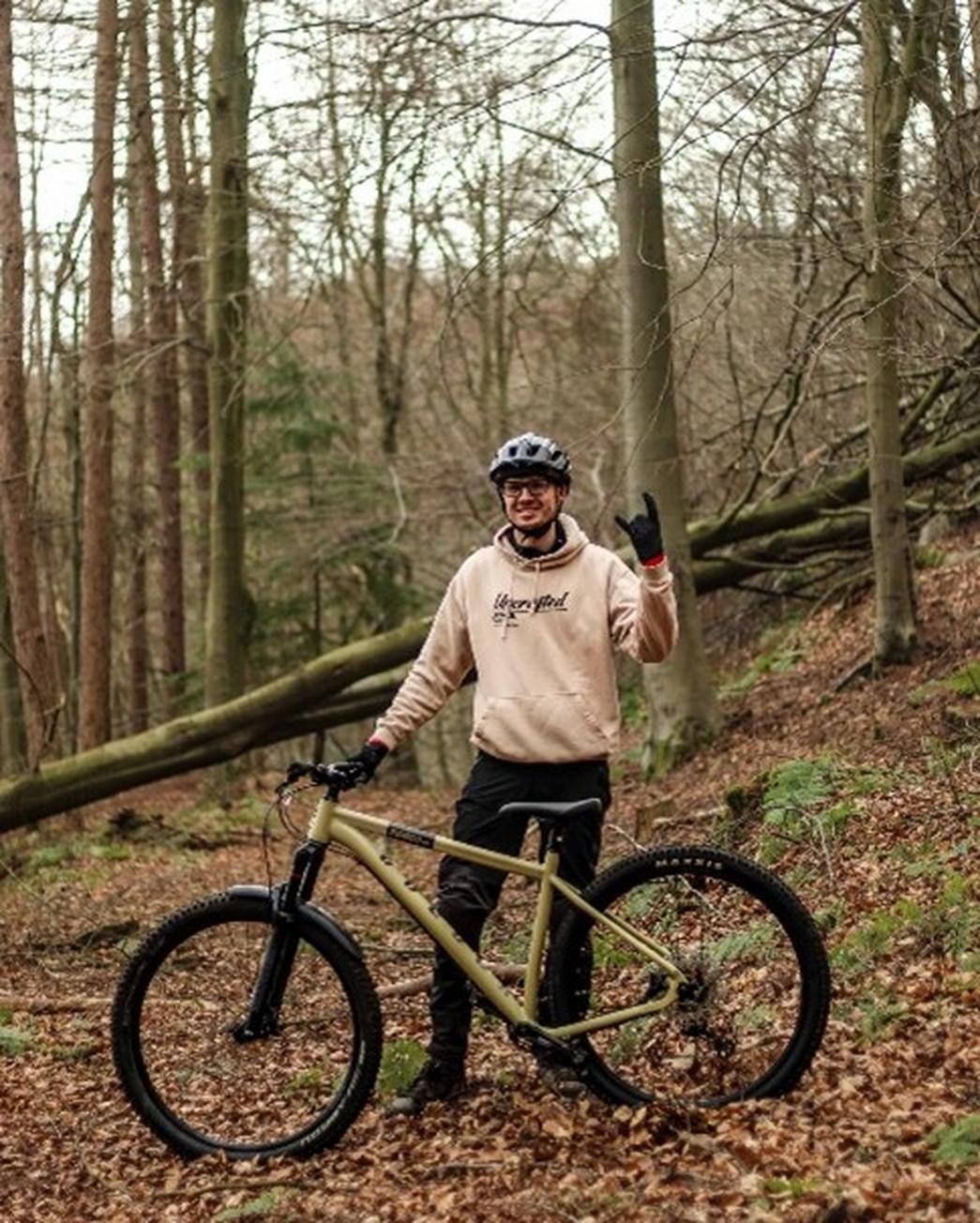 What features stand out on the new bike?
First of all, the colour of the frame is beautiful – I love it. Obviously the 29" wheels, which are new to me as I have only ever ridden 27.5" and the Shimano Deore groupset. I love them.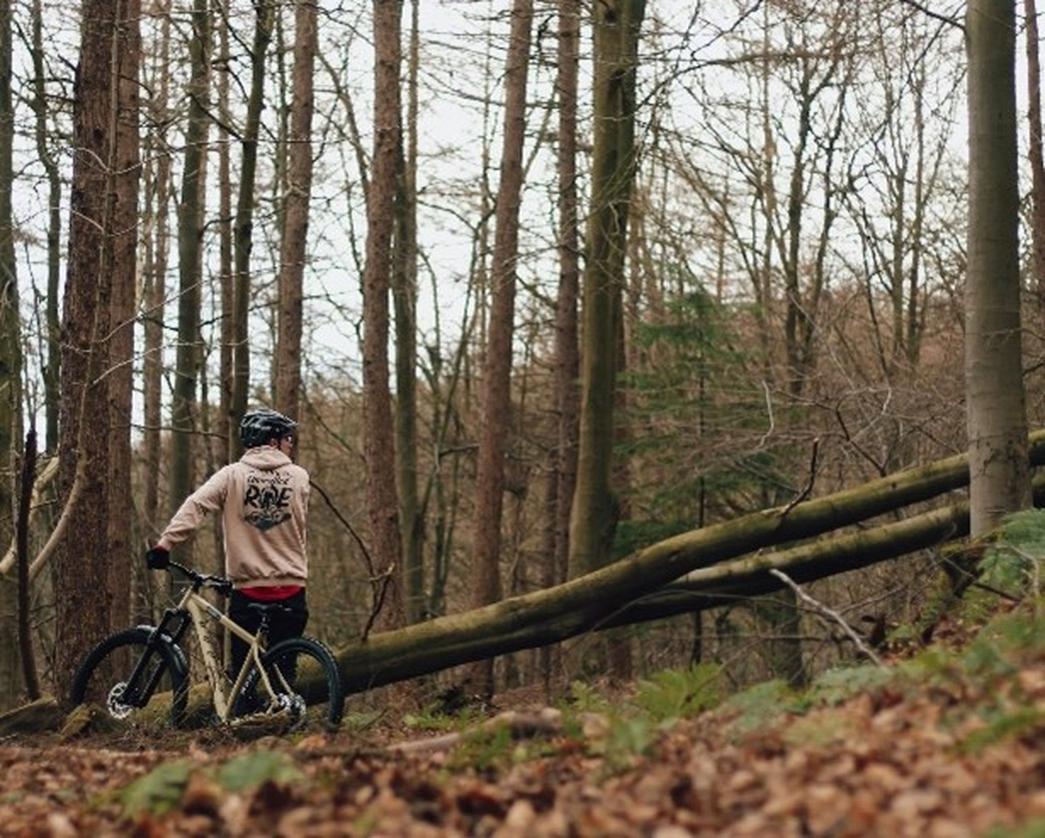 Your images look great, what equipment are you using?
I am lucky enough to have a few friends who are photographers, and they are always happy to come to a forest and snap some shots of me riding.
How did you first get into mountain bike riding in particular?
It was during the pandemic in 2020. I got furloughed, as a lot of us did, and we had a really good summer that year so I decided I wanted to get a bike to just go on little trips around where I live. So I got the Canzo and my first trip out I did 20k and it was horrible, I was so unfit!
Then my friend (Alex Scarre), who has been riding and racing bikes for most of his life, said he would take me out to do what he did. We went to Hamsterley and rode the trails there and I instantly fell in love. And I haven't looked back.
What features stand out on the new bike?
First of all, the colour of the frame is beautiful – I love it. Obviously the 29" wheels, which are new to me as I have only ever ridden 27.5" and the Shimano Deore groupset. I love them.
What skills did you learn first (and is there anything you wish you had learned sooner)?
I am lucky enough to have a friend who is very experienced on a bike, so he's constantly onto me with ways to better myself.
I would say the first thing I learned was how to ride steep stuff and how to do drops. What I wish I'd learned sooner is jumping; I still haven't got that down properly yet, but it is coming along so it won't not be long before I'm pulling off big air.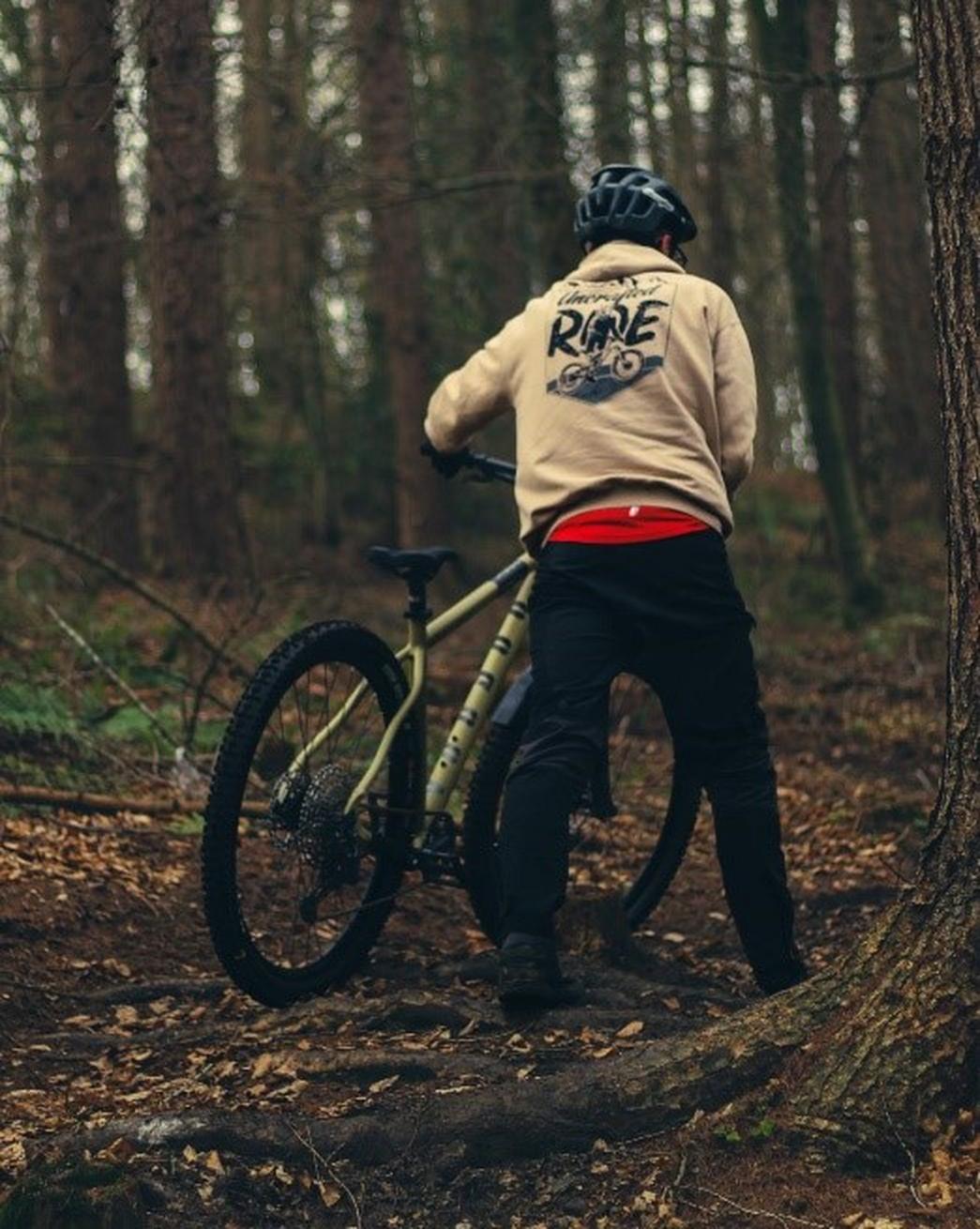 What was the first proper bike you owned?
The Voodoo Canzo.
Trail centre or local woods?
I would have to say local woods. Hamsterley Forest is not far from me, which has a mix of red and black trails and a lot of off-piste stuff which is good fun.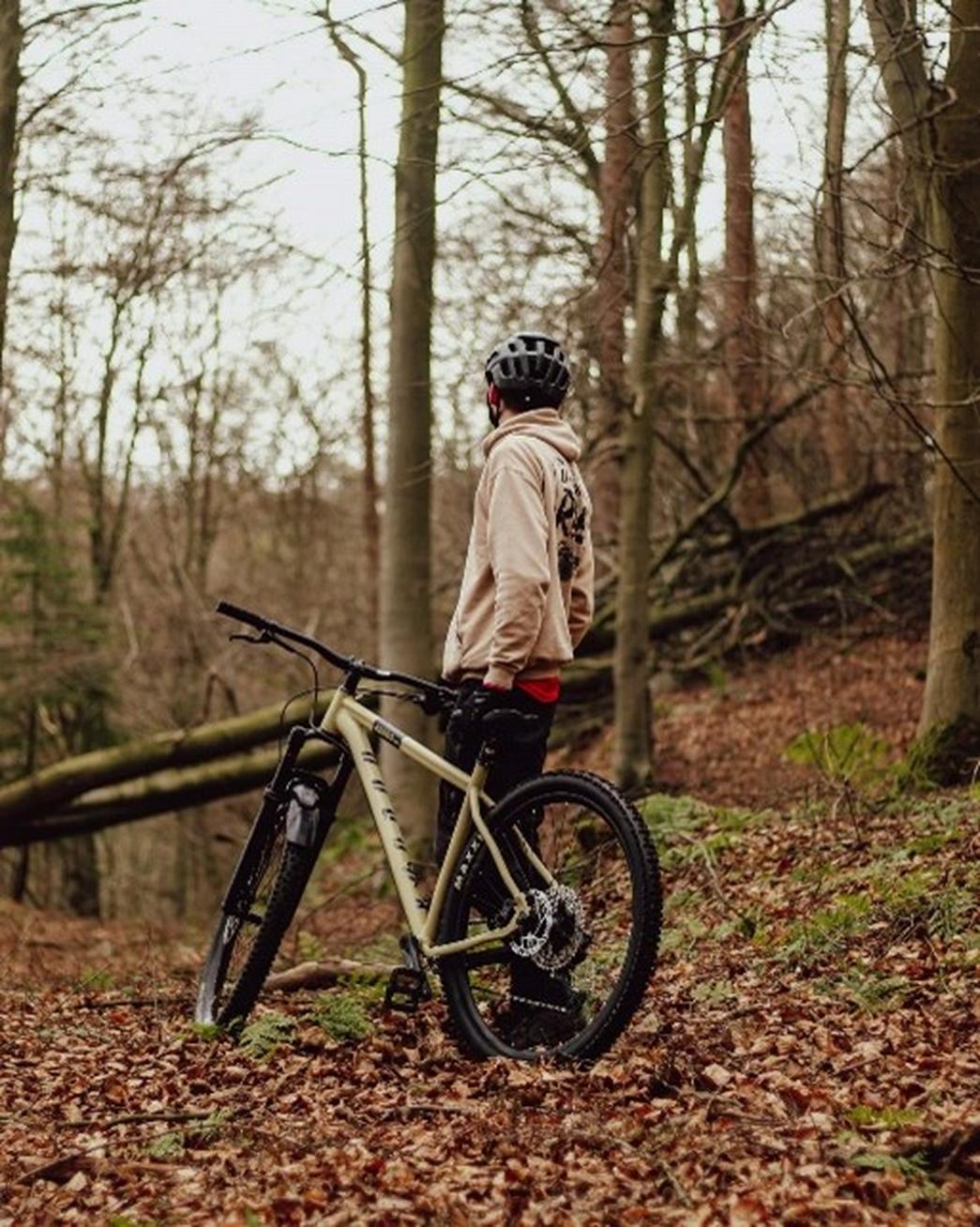 What are your top three essential upgrades?
I would say tyres, pedals and brakes. Tyres to improve grip throughout those wet British days on trails. Pedals to improve your comfort and the control you have over your bike. Brakes to improve modulation and stopping power, and to minimise arm pumping on those long trail days.
I'm also going to add a fourth and say that if your bike doesn't have one installed, then a dropper post saves so much time.
---
To see some of Connor's excellent work check out his Instagram and hit 'Follow' so you always get his updates.
Follow @condogmtb