Voodoo VIP of the Month: Jack Ashley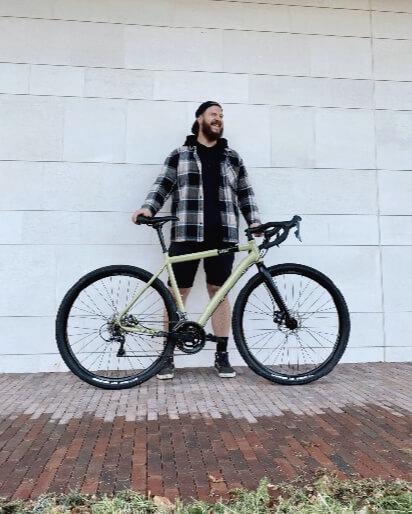 Briefly tell us about yourself
I'm Jack, I'm 32, and I like bikes.
What attracts you to cycling?
What attracts me to cycling is how easy it is to just get out and ride! Whether that's just a 10-minute commute or a 100-mile day out.
What gives you the motivation to cycle even on your off days?
What motivates me is that I can just go anywhere! I could literally get on my bike, ride in any direction, and find something fun. I love the buzz I get from it.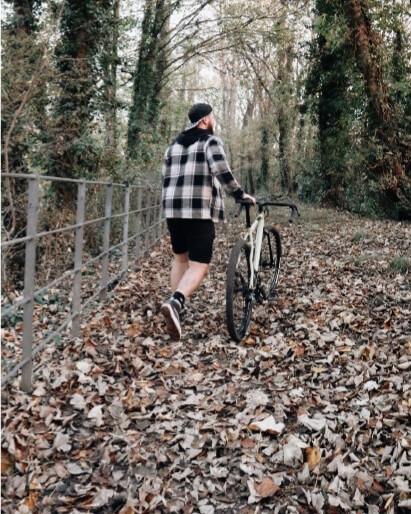 What do you get out of cycling?
What I get from cycling is an incredible sense of adventure; finding new places that I can't get to by car or that are far to walk to. I love the amazing views and scenery.
It's also a great way to clear your head. I'm very much a lone cyclist (not necessarily by choice!), there's just something about going at your own pace and not worrying about keeping up or dropping people, stopping when you want and taking everything in. Feeling that you've gone somewhere, you've achieved something under your own power, miles away from any worries. It brings back all the memories of riding as a kid on a BMX looking for cool spots.
What are you currently riding?
I'm currently riding a Voodoo Limba and it's honestly everything I've wanted in a bike - if you could only have one bike, this is the one. 
It'll take you anywhere you want, both on road and off. Cheap enough that you don't mind taking it off a few jumps and riding in the rain but expensive enough that it has a decent spec. 
What made you decide to buy a Voodoo?
My work run a really great cycle to work scheme which allowed me to buy any bike from Halfords for under £500. I wasn't expecting much for that price, but then I came across the Voodoo range; some really decent bikes with high spec for the money. I chose the Limba as I have an off-road commute, but it also holds its own on the roads.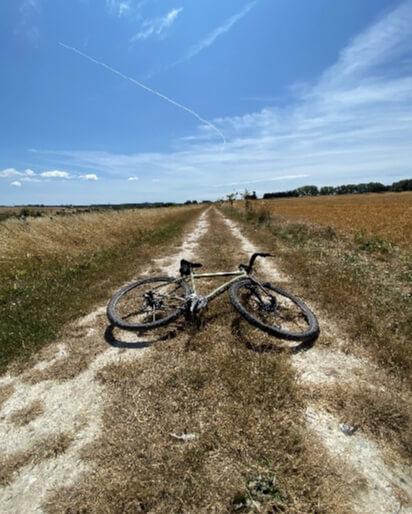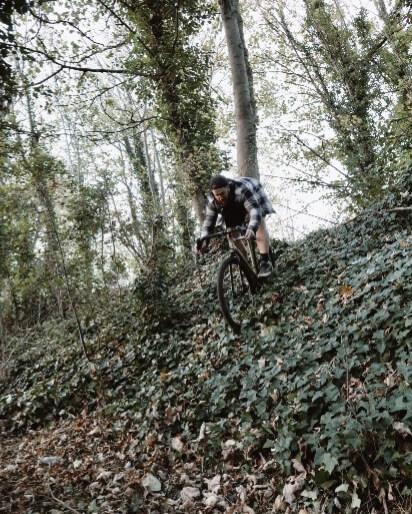 Do you have any upgrades planned?
I've already fitted some wider bars as I'm a pretty wide guy! Along with stuffing some 47c tyres on, this bike is a riot to ride. I feel I can go anywhere. 
I think my next upgrade will be a 650b wheel set so I can run some higher volume tubeless tyres and a dropper post for a little more fun.
You're quite active on Instagram, do you find this motivates you to cycle more?
I love Instagram! I love sharing my rides and routes with everyone and seeing what likeminded people are up too. It definitely gets the cogs turning in my brain for my next ride.
Which other disciplines do you ride? And which do you prefer?
I rode BMX for around 13 years I feel it kind of shows in my riding style, and I then moved onto fixed gear bikes. I actually built myself a that was a ton of fun. That then led me to MTB and proper gravel bikes. 
I think it's the rigidness of the gravel bike I like. It brings back those BMX days, feeling everything through the bars. Gravel riding can be as fast and exciting as you want it to be - even the tamest MTB trail can feel exiting on a gravel bike. Fast and fun!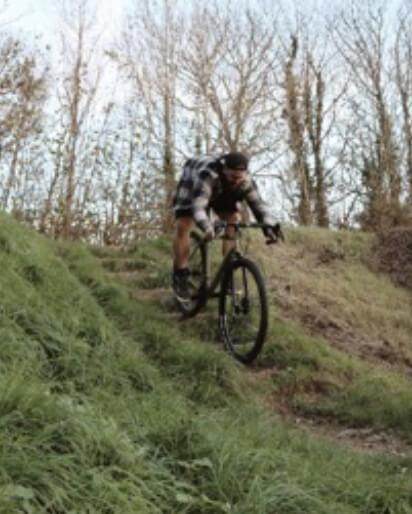 Do you have any advice for people wanting to start their cycling journey?
Do it! Find something you're comfortable with and get out there. There's something for everyone, no matter what the budget or fitness level.
---