Voodoo VIP of the Month: Ollie Ruffle
Voodoo wants to help riders feel at one with the trail and Bike and Beyond embody this spirit fully and very eloquently on numerous videos. We wanted to find out more about Ollie and why riding MTB's is such a passion for him.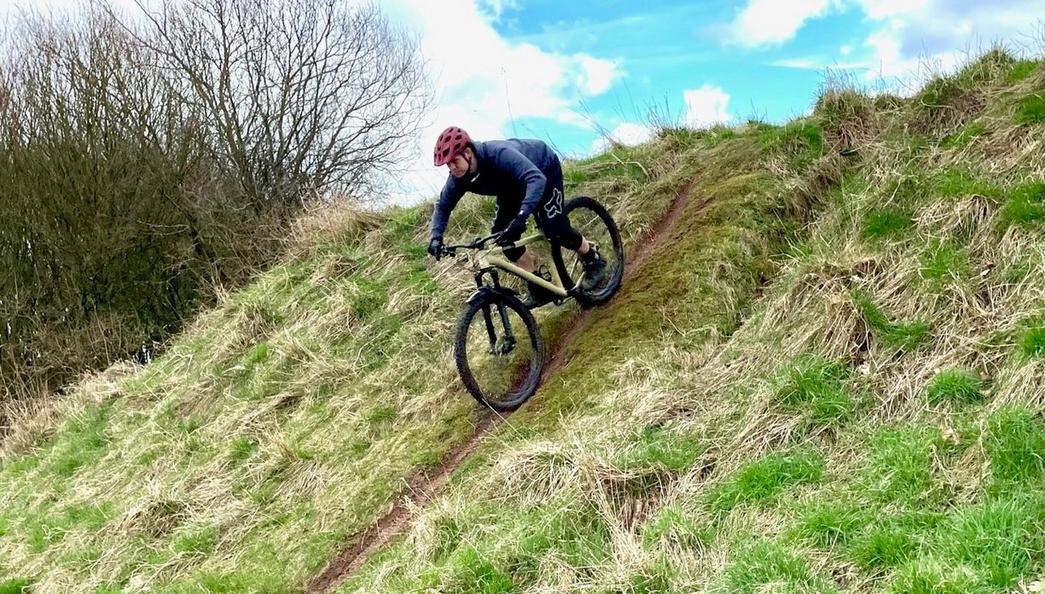 How long have you been riding and what do you ride?
In total I have been riding for around three or four years. I first got on the trails when I lived in Snowdonia, North Wales. I instantly caught the riding bug. Getting on a mountain bike was a great way to explore the mountains and spend time in the outdoors. As my riding has slowly progressed I enjoy riding a mixture of terrain, from bike parks and trail centres to getting lost on an adventure.
What attracts you to mountain biking?
I have always been a fan of outdoor sports. In the past I have been a keen mountaineer, rock climber and surfer. I have always found that there is something special about mountain biking that my other sports don't have, and that is speed. Flying down a woodland trail, hitting turns and avoiding trees is a special kind of fun. Mountain biking is a great way to explore the outdoors and have an awesome time while you are doing it.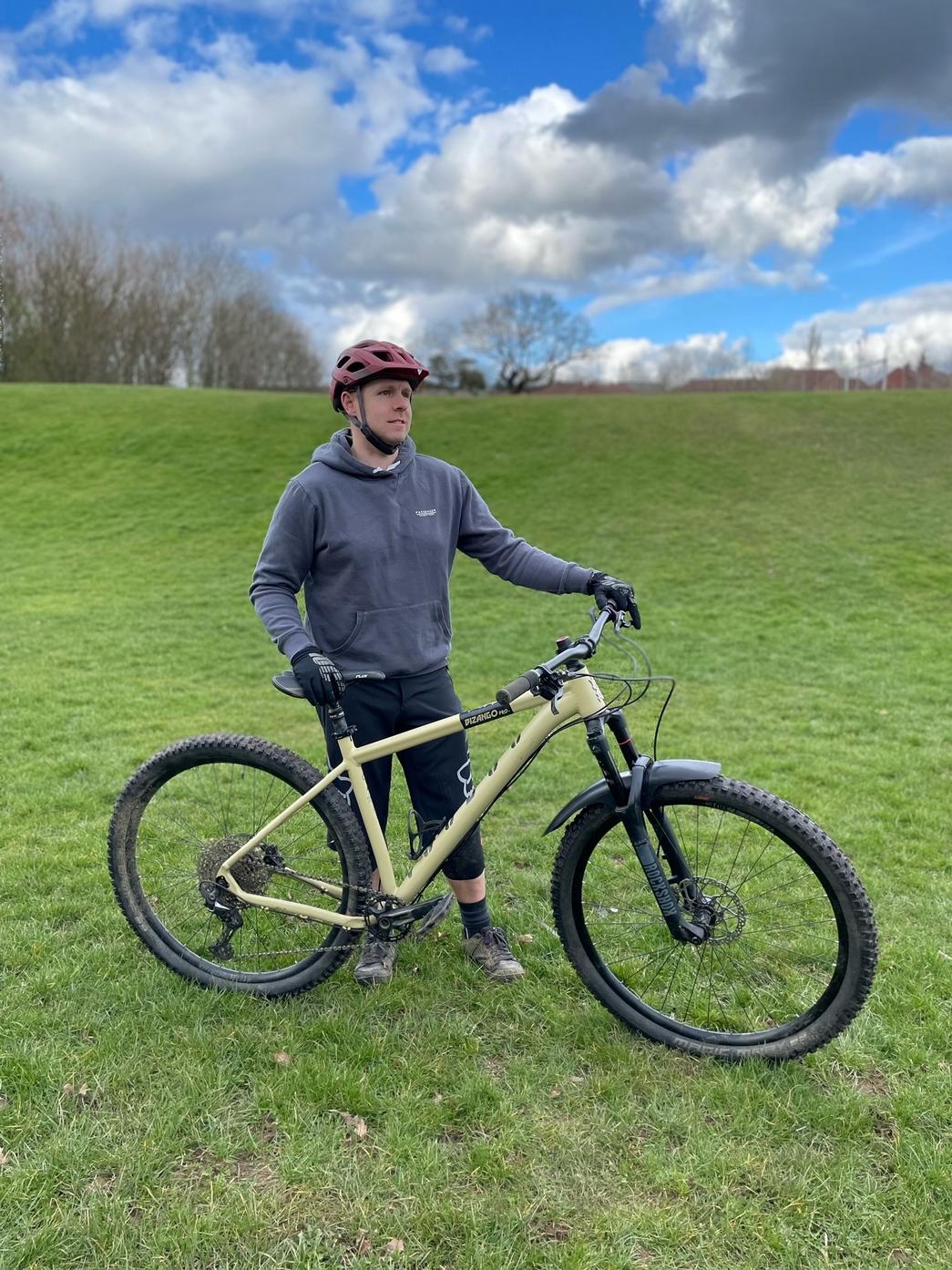 Why do you ride and what do you get out of it?
From the moment I got on my first bike I was hooked. Getting to spend a couple of hours with friends, zooming down a hill at a local woods or trail centre is great fun. It is also a brilliant way to de-stress after a busy day at work. I always feel better after a ride and I love meeting and chatting to like-minded people on the trail. I got into mountain biking for the fitness and to go fast and I have stayed for the camaraderie and the community.
What made you choose the Bizango first time around?
When I originally chose the Bizango I was looking for a bike that was up to date, able to help progress my riding and good value for money. I wanted something that was robust enough to take a few knocks as I try new things and something capable that would allow me to grow as a rider. For a bike in its price point the Bizango can't be beaten. When I got mine it came with Maxxis tires, 29inch wheels and is compatible with an internal dropper post. These are all features that other bikes in its class didn't have. It was ahead of the game. These advanced components mean that the bike is able to progress with you as you become a better rider. From looking at the spec for the 2022 Bizango range, this forward thinking approach has definitely continued.
How's the bizango pro?
This bike is amazing.  I am really impressed with how well it handles and how capable it is. It's such a playful bike it makes all types of trails fun. It feels fast and agile on flow trails, and exciting and sturdy on tech trails. It's exactly what you would want from a hardcore hardtail.
What features stand out on the new bike?
There are so many features on this bike that stand out to me. The impressive colour way, the awesome brakes, the 1x12 drivetrain. These are all superb. One thing that I am excited to see is that the Bizango frames are compatible with an internal dropper post. This is one of the upgrades that can really enhance your riding. Two other things that really stand out are the improved external bottom bracket and new axles. These are a huge upgrade from previous models and takes the bike in to the next level. In my eyes they make the Bizango Pro bomb proof.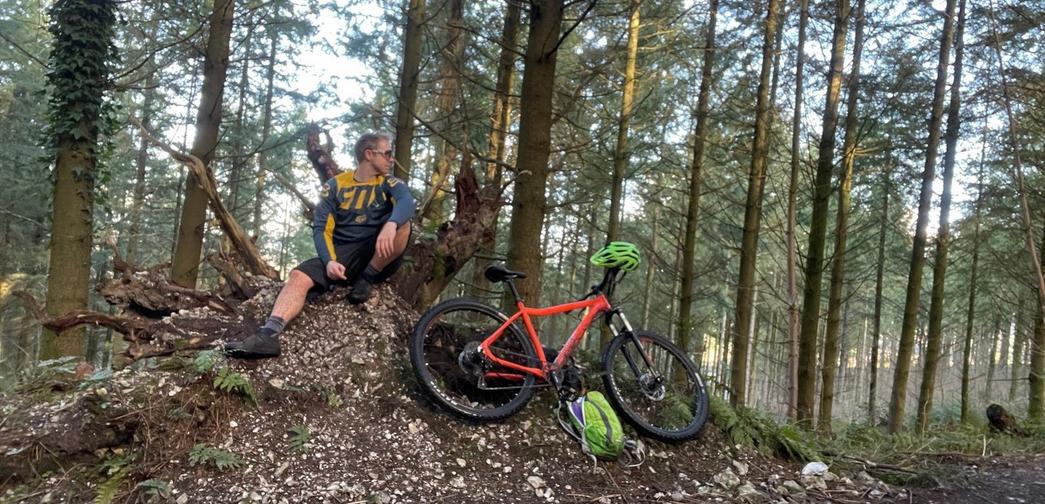 Your footage looks great, what equipment are you using?
When I am out riding I like to travel like to 'travel lite'. I usually take a chest mounted GoPro, a couple of batteries and my phone camera. I have recently invested in a better computer and editing software to increase the postproduction quality of my edits. Equipment is something that will continue to improve the more I ride and the bigger my channel grows.
How did you first get in to mountain bike riding?
I first got introduced to mountain biking through a couple of friends. They had a spare bike and helmet and took me out for a ride on some local trails. I had such a good time I remember coming home after spending the day riding and getting straight on the internet to look for a second hand bike. I haven't looked back since.
What skills did you learn first (and is there anything you wish you had learned sooner).
One of the first skills I learned was a bunny hop. It is a great skill to have in your bag of bike tricks. Bunny hopping makes a ride really fun because you have the ability to make use of natural features like small jumps and drops. It is also an important foundation to learning more advanced skills like jumping. A skill I wish I had learned sooner (and I still haven't mastered) is the manual. Not only does is look really cool, but it is another transferable skill that can help make trail features even more fun.
What was the first proper bike you got?
The first proper bike that I owed was the Specialised Hardrock. An old heavy hardtail with V brakes and an uncomfortable saddle. Although it wasn't in the best condition when I got it (and probably even worse condition when I got rid of it) I remember loving every ride, because it was a way for me to go out and explore the trails. It goes to show that you don't need something really expensive to have a great time.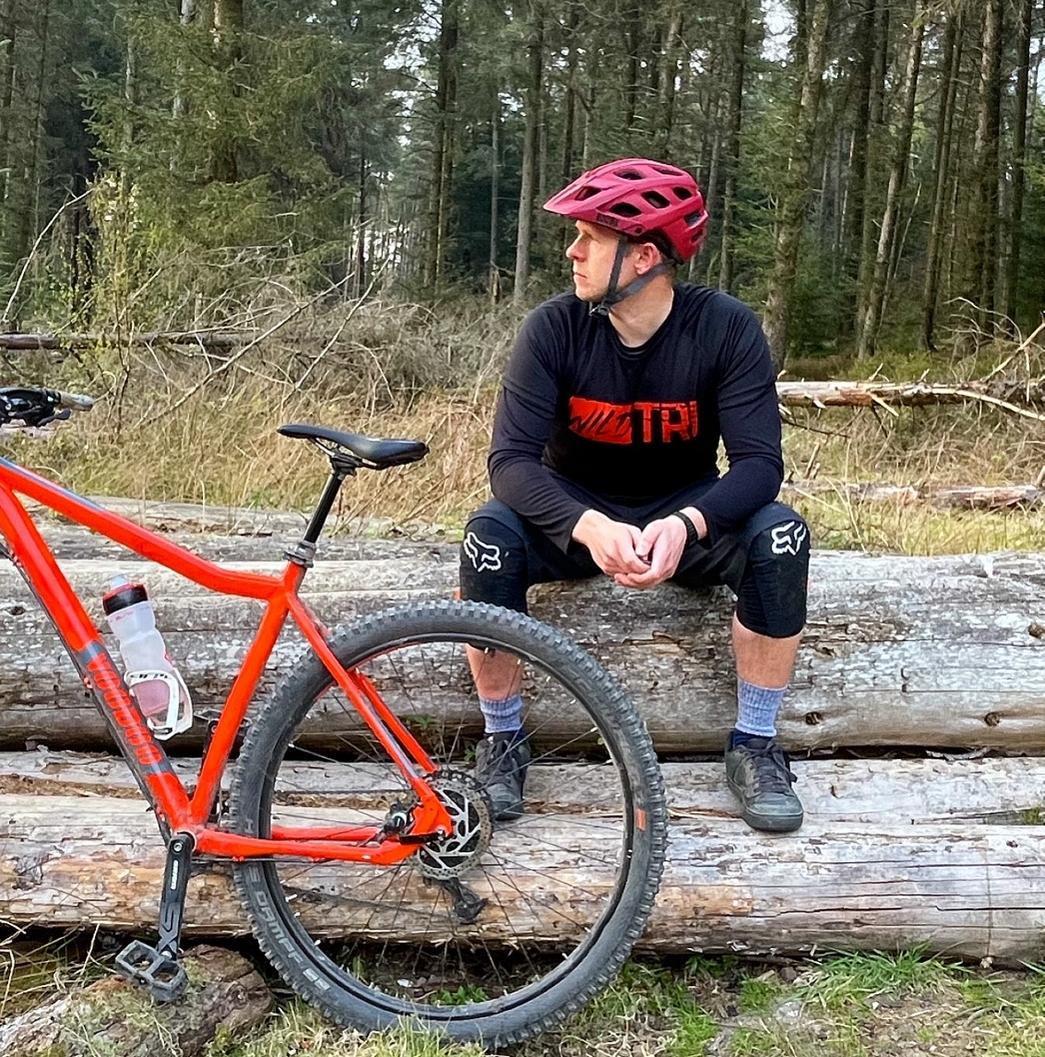 Trail centre or local woods?
Now that's a tough one. I have visited some amazing trail centres and bike parks in the last year, like Coed Y Brenin and Bike Park Wales. These places have some amazing trails and custom features to ride. For me however, I think that there is something special about going for a ride in your local woods. I always enjoy going off the beaten track, getting lost and exploring somewhere new.
What are your top three essential upgrades.
I think that the three most important upgrades that you can make on a bike to improve your riding are, fitting a dropper post, getting a decent set of pedals, and optimising your handlebars. When making upgrades it is a good idea to look at your contact points on the bike (literally where you and the bike make contact), because these are what help you control the bike properly. The dropper allows you to optimise your position for climbing and descending and the pedals and bars provide the stability and control. Whenever I get on a new bike these are the parts that I look at.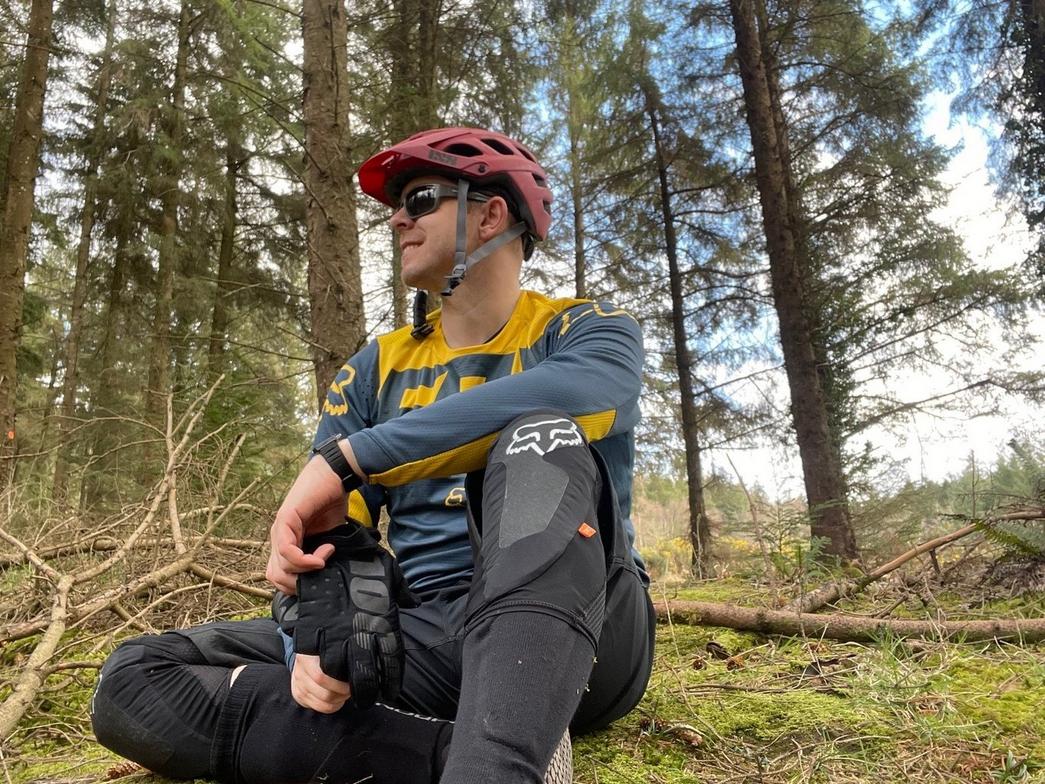 ---
To see some of Ollie's excellent work follow the link here to his You Tube channel and hit 'Subscribe' so you always get his updates.
Visit the Bike and Beyond YouTube channel
There are loads of great videos here but naturally we're quite fond of the ones featuring Voodoo Bikes. Check out Ollie's rides on the Bizango Pro here: